August 2017 PopSugar Must Have Box Revealed
August Must Have Box Revealed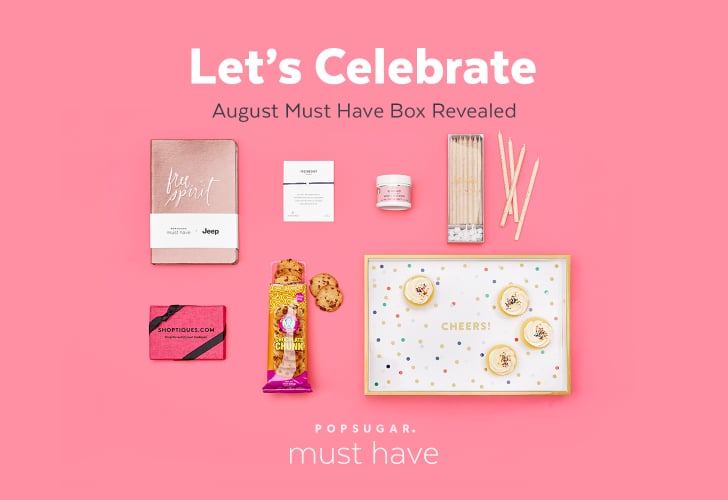 This August, make the most out of the last days of Summer by celebrating the Must Have box's birthday. We've chosen our and your favorite past brands for a special month, from festive candles to friendship-worthy bracelets. We have everything you need to make everyday a party.
If you didn't receive the August box, don't miss another month! Learn more about POPSUGAR Must Have and sign up now.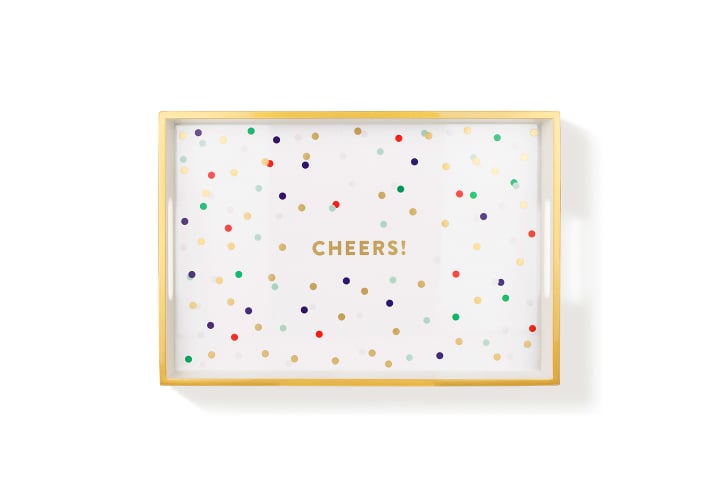 Must Have Home
Pastel Cheers Lacquered Tray
It's impossible not to grin when you see this joyful tray adorned with the word "Cheers!" surrounded by colorful confetti. Use the tray to serve your guests drinks, as a catch-all tray for your phone, keys, and other daily items, or on a coffee table to enhance your decor.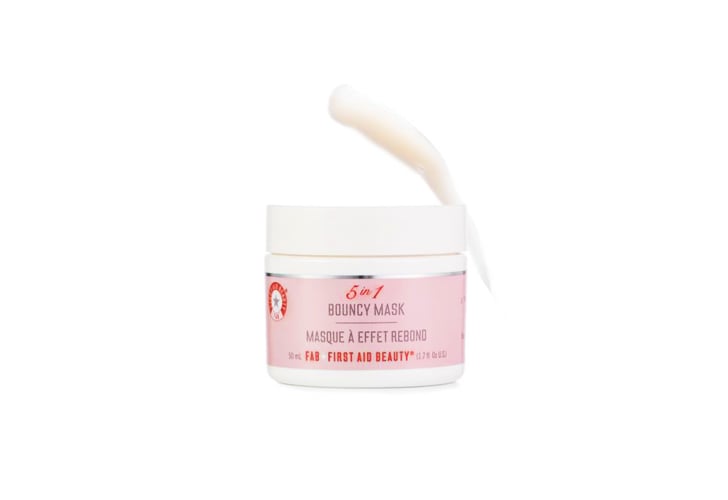 Must Have Beauty
First Aid Beauty 5 in 1 Bouncy Mask
Celebrate yourself with a quick and easy pampering session by applying this problem-solving mask to your face. After a nourishing 10 minutes, it will make your skin look brighter and firmer.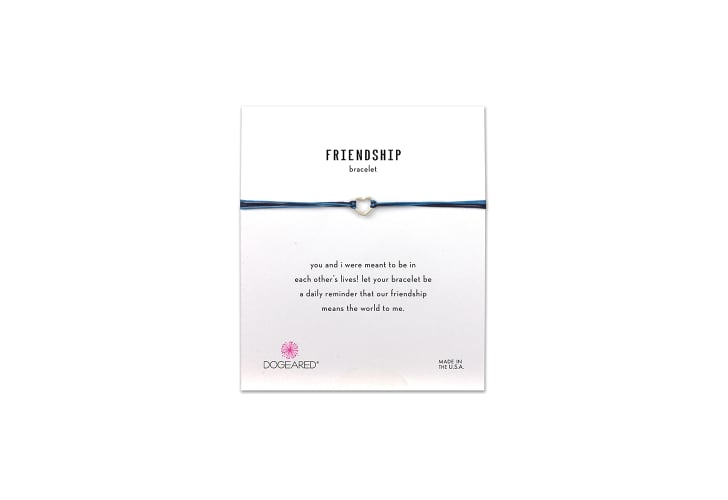 Must Have Fashion
Dogeared Friendship Bracelet With Small Open Heart (Navy/Peacock)
Thank you for being such loyal friends. We hope you love this precious friendship bracelet as much as we do. It's a symbol of our appreciation to you, but we also don't mind if you gift a friend with it to show them how much you care.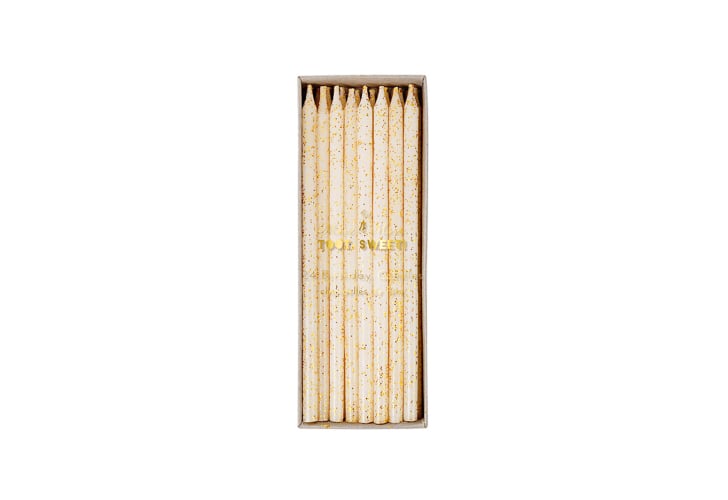 Must Have Home
Meri Meri Gold Glitter Candles
Glitter always makes candles sparkle even more! These white and gold shimmering candles are sure to make any event with loved ones even more memorable.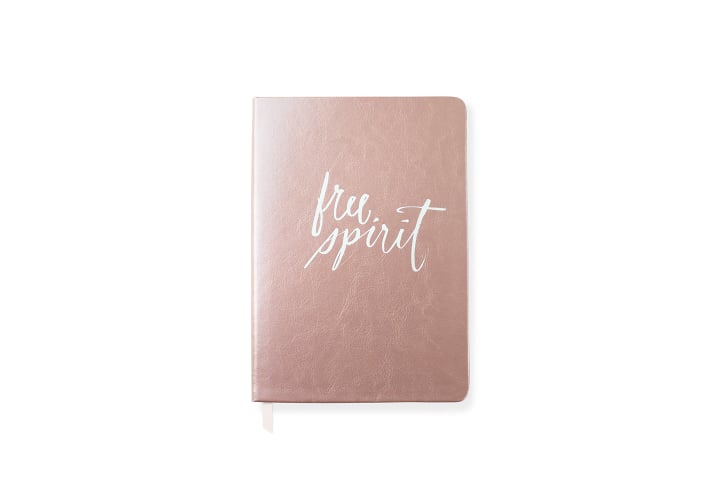 Must Have Home
Fringe Studio Free Spirit Journal — Sponsored by Jeep®
A pretty notebook is the perfect location to record your favorite milestones and memories. This rose gold version features a chic ribbon so you never lose your place as you aim to find your true north.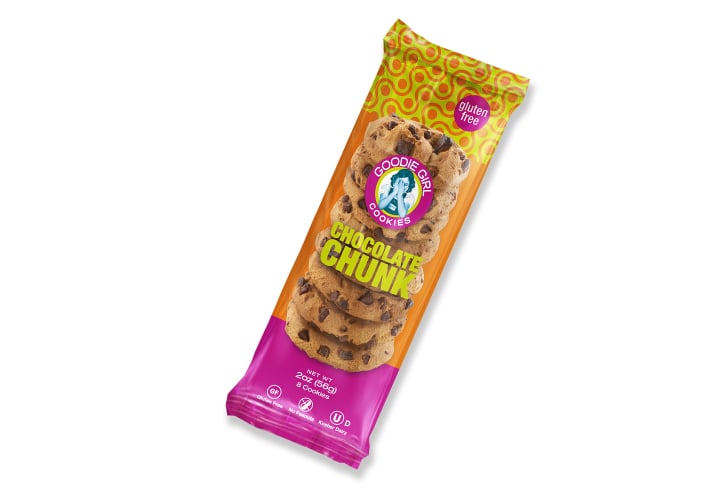 Must Have Food
Goodie Girl Cookies Goodie Girl Cookies Chocolate Chunk, 8 Pack 2 oz.
Treat yourself sans guilt with some of our favorite cookies. The delectable sweets are free of gluten and peanuts without skimping on taste.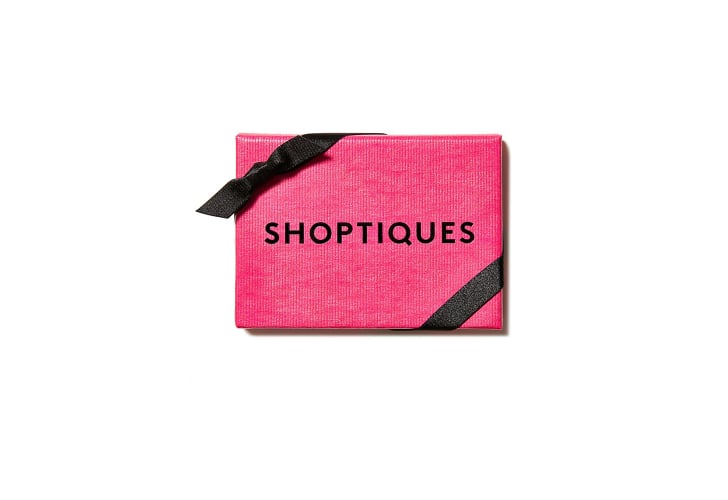 Must Have Fashion
Shoptiques.com $25 Gift Card
Loved that small boutique you visited while on vacation? With the help of Shoptiques, you can still shop it when you get home. Choose a stylish item from boutiques across the globe with this gift card.
Not a POPSUGAR Must Have subscriber? Order your own monthly Must Have box now. Our POPSUGAR editors curate their favorites in fashion, beauty, home, fitness, food, and more just for POPSUGAR Must Have subscribers. Sign up and get a surprise delivery each month!
Don't forget to share your POPSUGAR Must Have moments with #musthavebox and follow POPSUGAR Must Have on Instagram.