December 2017 PopSugar Must Have Box Revealed
December Must Have Box Revealed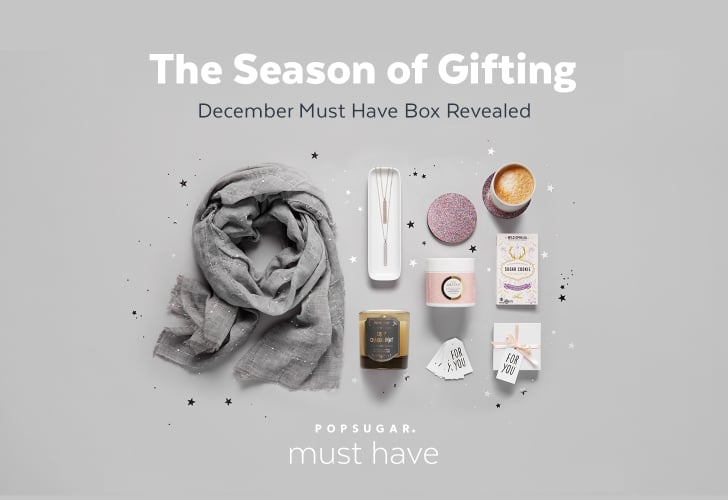 'Tis the season to reflect on the year and give back in style. In this box, you'll find sparkling accessories, sweet treats, and self-care items hand-picked to make you smile. They'll enhance your Winter and allow you to appreciate every moment.
Missed out on the December Box? Learn more about POPSUGAR Must Have and sign up now.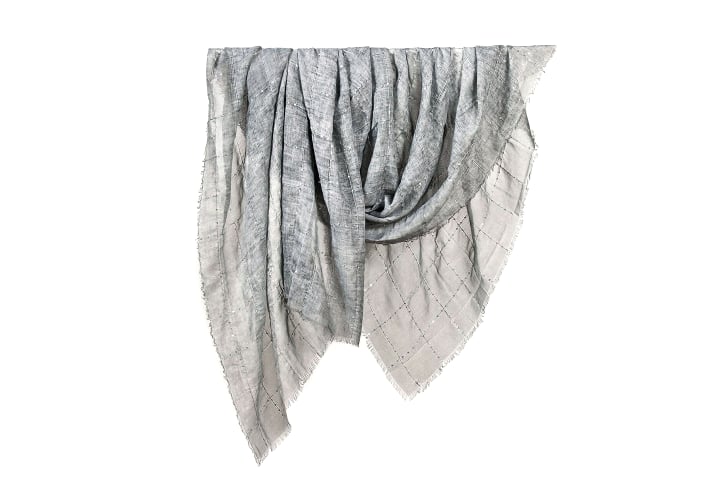 Must Have Fashion
Tilo Twilight Scarf
Small sequins woven into the textured grid of this scarf give it a subtle sparkle to elevate all your looks. The soft gray color varies from piece to piece due to the hand dyeing and washing technique, making it uniquely yours. This scarf also features eyelash fringe that gives it a soft feel and look.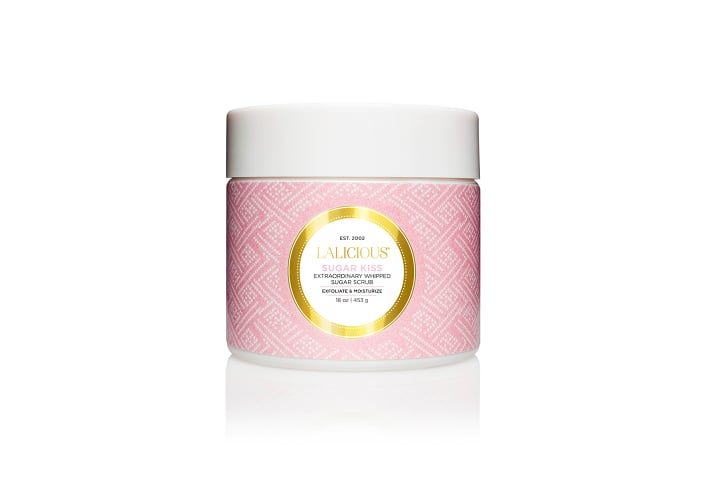 Must Have Beauty
LALICIOUS® Extraordinary Whipped Sugar Kiss Sugar Scrub
Slough away dry skin with the sweetest scrub. It smells like a sweet soufflé and is packed with coconut and sweet almond oils to nourish and moisturize your skin. It's a great preshave step for silky-smooth legs.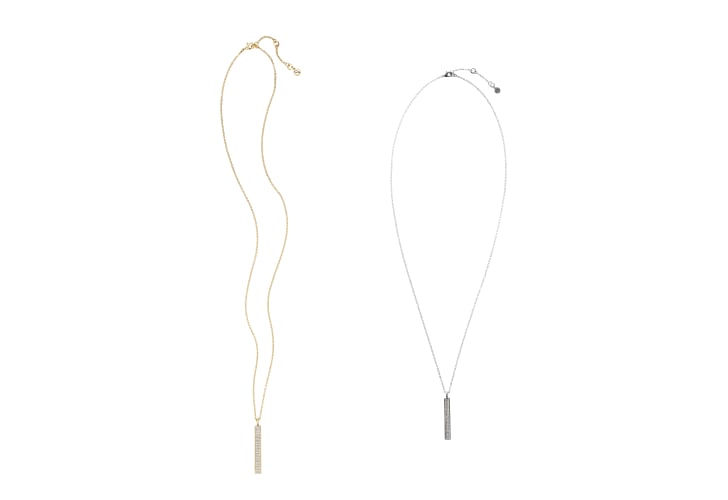 Must Have Fashion
Chloe + Isabel Pavé Bar Long Pendant Necklace
This playful party pendant necklace is perfect to layer all year long. It features a cool antique plating and a skinny pavé pendant that looks sleek and minimalistic. The cool-girl brand was started by two best friends with different tastes but a kindred passion for style and self-expression. Enjoy this hypoallergenic and nickel-free necklace for yourself, or gift one to your BFF. Color may vary based on preference.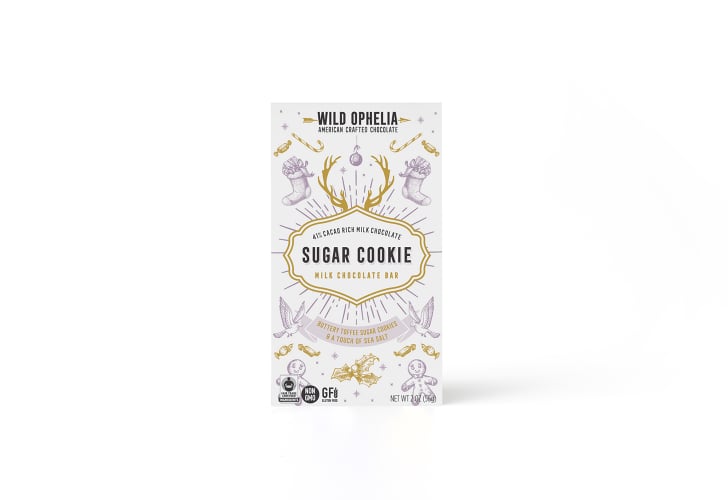 Must Have Food
Wild Ophelia® Sugar Cookie Chocolate Bar
Indulge in a gluten-free treat that gives back. This 41% milk chocolate bar includes buttery toffee and gluten-free sugar cookie crumbles, and it is fair-trade and non-GMO. Enjoy knowing that 10 percent of sales from this brand are donated to the Accelerator Program, aimed at inspiring, mentoring, and funding high school and college age female food entrepreneurs.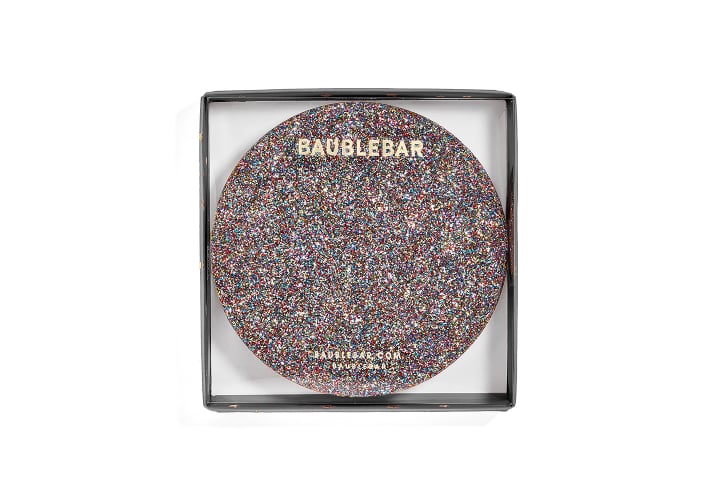 Must Have Home
BaubleBar Sugar and Spice Coaster, Set of 4
Add some serious glitz to your coffee table with these shiny, happy coasters. The lightweight acrylic accessories are perfect for gifting to a friend or keeping for yourself as a festive piece of decor. Bring it to a party as a hostess gift and earn points with your glitter-obsessed friend.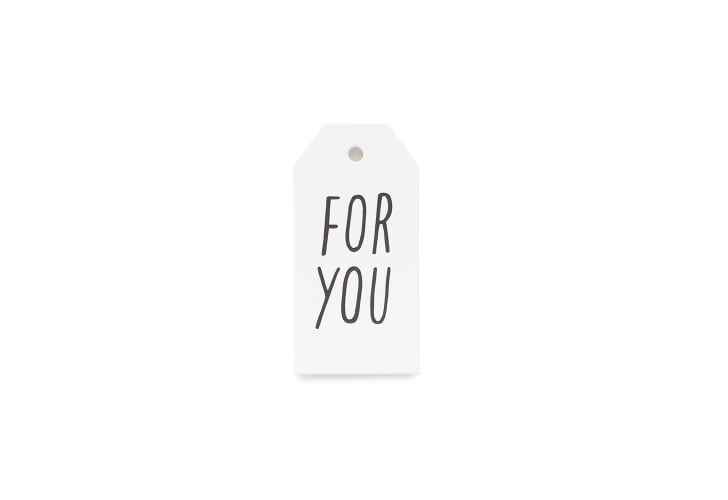 Must Have Home
Ashkahn For You Gift Tags
Add a personal touch to any gift with these cute "For You" tags. They're printed on cotton paper in an adorable font that will make your gift-giving presentation fun and unique.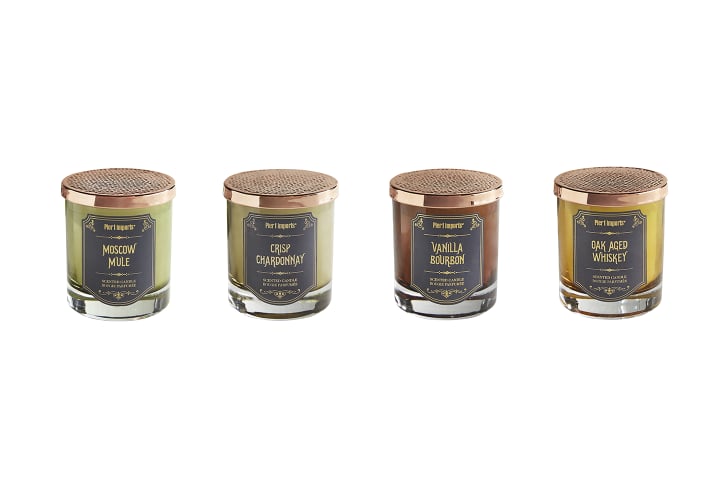 Special Extra
Must Have Home
Pier 1 Imports Pier 1 Imports Cocktail Filled Candle
This cocktail-inspired candle is the perfect celebratory hostess gift. The glass holder will look beautiful on your mantel or coffee table, and the relaxing scent burns for up to 42 hours. If you choose to keep the candle for yourself, your home will smell just like a party. Scent may vary.
Not a POPSUGAR Must Have subscriber? Order your own monthly Must Have box now. Our POPSUGAR editors curate their favorites in fashion, beauty, home, fitness, food, and more just for POPSUGAR Must Have subscribers. Sign up, and get a surprise delivery each month!
Don't forget to share your POPSUGAR Must Have moments with #musthavebox, and follow POPSUGAR Must Have on Instagram.