February 2018 Must Have Box Revealed
February Must Have Box Revealed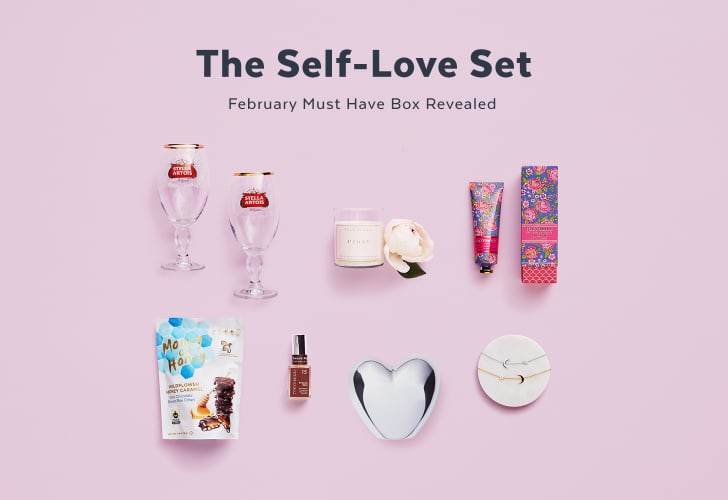 This February, we've curated decadent treats to show you how much we care. With tokens of our affection, from delicious chocolate to jewelry you'll treasure, we hope you enjoy it, because you deserve to be spoiled this month.
Missed out on the February Box? Learn more about the new quarterly POPSUGAR Must Have and sign up now.
Must Have Home
K. Hall Designs Peony Jar Candle
Enjoy the smell of flowers this month with this delicate and serene-smelling candle. It's made with 100% natural soy and will burn for up to 60 hours to fill your home with the scent of peaceful peony.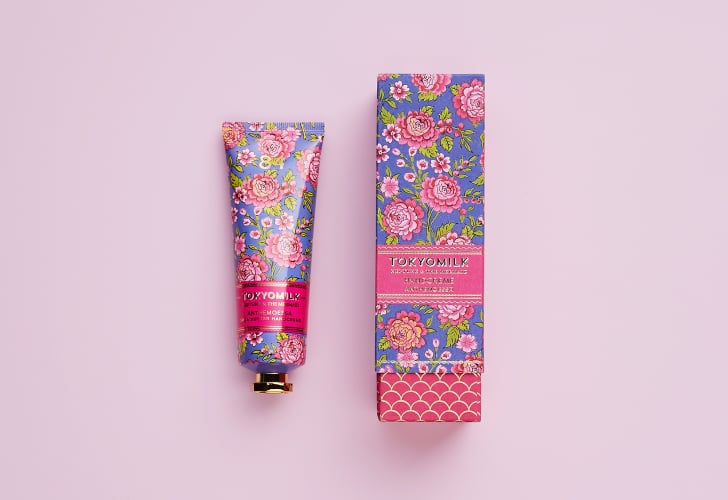 Must Have Beauty
TokyoMilk Anthemoessa No. 84 Shea Butter Handcreme
Give your hands some self-love with a rich cream that will keep them soft and nourished. The light and sweet notes of jasmine and grapefruit will lift your spirits as the shea cream hydrates your hands with the help of avocado oil.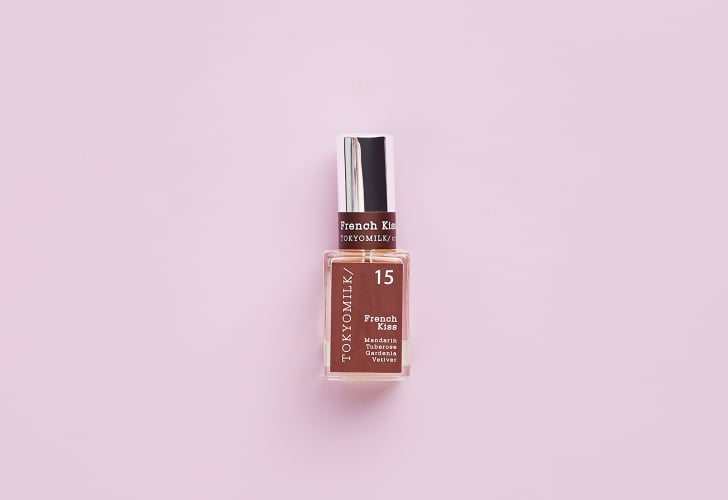 Must Have Beauty
TokyoMilk French Kiss No. 15 Parfum
Prepare for a night out with your sweetheart or a night in with your friends by spritzing yourself with a sweet kiss of mandarin, tuberose, gardenia, and vetiver. The beautiful bottle is adorned with the Eiffel Tower, straight from the City of Love.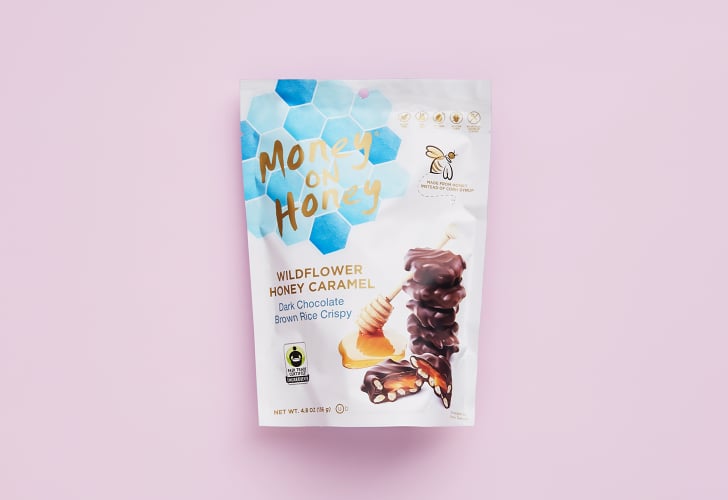 Must Have Food
Droga Chocolates Money on Honey®, Dark Chocolate Brown Rice Crispy
You'll fall in love with these mouthwatering treats that give back. The honey-caramel flavored brown rice is irresistible and coated in fair-trade dark chocolate without containing any gluten or artificial colors or flavors.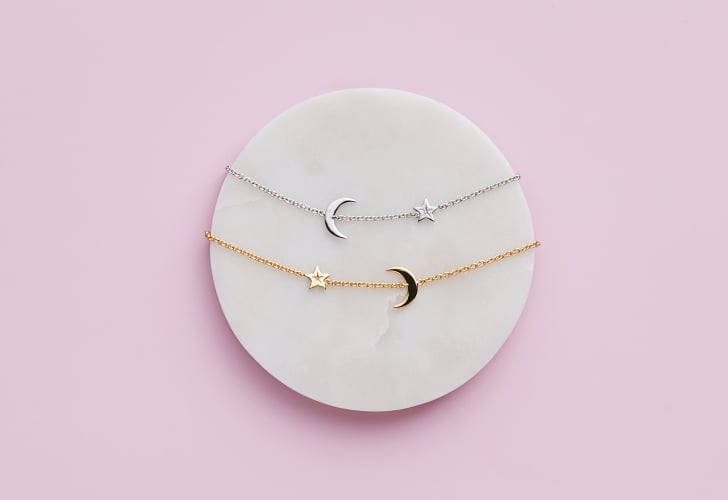 Must Have Fashion
La Soula Jewelry Universal Love Bracelet
As a token of our affection, we want to gift you with this celestial bracelet in your favorite metallic shade. The adjustable band includes a tiny diamond positioned at the center of the star and will make your wrist sparkle. Color may vary.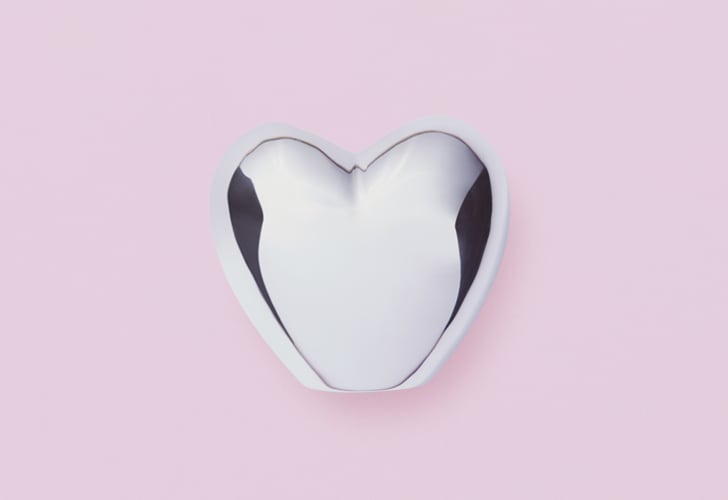 Must Have Home
Nima Oberoi Lunares Heart Vase
Place floral buds from yourself or a loved one in this exclusive heart-shaped vase by Nima Oberoi. The metallic silver finish looks modern on your desk and will never tarnish, chip, or break. It's also eco-friendly, made from 100 percent recycled material.
Must Have Home
Stella Artois Set of Two Stella Artois Buy a Lady a Drink Limited Edition Chalices
Celebrate Valentine's Day by saying "Cheers!" to the wonderful women in your life with these Stella Artois Chalices. Every year, Stella Artois partners with Water.org to highlight three artists from developing countries to design Limited Edition Chalices. In this month's box, you will receive a mix of two of Chalices from Mexico, India, or the Philippines. For every Chalice sold, Stella Artois and Water.org will provide five years' worth of clean water for someone in the developing world. So as you're indulging in some self-love this Valentine's Day, you'll be spreading the love to others, too. Chalice designs may vary.
Always Enjoy Responsibly. © 2018 Anheuser- Busch InBev S.A., Stella Artois® Beer, Imported by Import Brands Alliance, St. Louis, MO. $3.13 helps provide clean water to 1 person in the developing world for 5 years. Stella Artois will donate to Water.org $3.13 for every limited-edition Stella Artois chalice sold in the U.S. between 1/1/18 and 12/31/18, up to 300,000 chalices.
Not a POPSUGAR Must Have subscriber? Order the new quarterly Must Have box now. Our POPSUGAR editors curate their favorites in fashion, beauty, home, fitness, food, and more just for POPSUGAR Must Have subscribers. Sign up, and get a surprise delivery each quarter!
Don't forget to share your POPSUGAR Must Have moments with #musthavebox, and follow POPSUGAR Must Have on Instagram.