Inside August PopSugar Must Have Box
Everything in Our August '12 Box — Revealed!
We are so excited to share what's in our POPSUGAR Must Have box for August! Even though Summer is coming to an end, we're still focusing on staying fit for relaxing afternoons by the pool and keeping our skin glowing and shine-free. We are also entertaining more at home with our favorite wine and scents that remind us of vacation. We hope you love the box, and if you've yet to join in the fun, then sign up for POPSUGAR Must Have to receive our hand-picked goodies at your doorstep!
See what's inside!
Must Have Beauty
These pretty, all-natural, Japanese papers absorb oil without stripping makeup. The beautiful packaging was our initial draw to the product, but once we used them, we wanted to stash them in every purse and desk drawer.
"Tatcha blotting papers are by far the easiest way to control shine — no powder required," Fashionologie editor Christina Pérez says. "Plus, I can't help but feel fancy every time I use them: not only is the packaging completely handmade, but the delicate little blotting papers are also flecked with bits of gold."
Must Have Home
Our founder and editor in chief, Lisa Sugar, first discovered the Alora diffuser five years ago and has been using them ever since. The bottles are simple and clean, and the wooden diffuser sticks last for months. It's low-maintenance and looks great in kitchens, in bathrooms, and on living room shelves.
"Two of my favorites are Isola, which reminds me of Hawaiian vacations with my family thanks to strong scents of Gardenia, and Uno, which is a musk of lemon and sandalwood," shares Lisa. "I also love to give them as gifts for friends, and they are perfect for everyone ranging from your best friend to that dinner party hostess you have never even met."
Must Have Fashion
Your trip to the farmers market has never been cuter. This reusable shopping bag is tucked away in a tiny pouch that you have no excuse not to carry everywhere with you. Like a trusted friend, it's there whenever you need it, and whether it's for the grocery store, gym, beach, or office, this bag is something every girl should own. It can hold up to 50 lbs. and is machine-washable. Plus it comes in bright fun colors and patterns. Our fashion director, Noria Morales, loves to take her Baggu bag on weekend trips. "Everything fits in it and it folds up into this tiny square, so it takes up no space!"
Must Have Food
We first came across govino wine glasses when looking for stylish stemware for outdoor parties, but they quickly became everyday staples. The govino glasses were actually the most popular item from our holiday gift guide show last year, and we couldn't wait to share them with all of you. They're shatterproof, but still look like crystal, and have a handy indentation to ensure that you won't drop your wine while mingling.
Must Have Fitness
Pop Physique Original Butt DVD
Our LA and SF offices are hooked on this barre class that has been toning our butts all Summer long. As soon as the Pop Physique DVD came out, we all ordered them right away. We want to introduce you to the Original Butt series, but once you get the hang of the first one, you'll want to try out the more advanced and even more butt-focused versions, as well. The combination of Pilates, yoga, and micropulsing muscles to sculpt your body will leave you feeling sore, stretched, and smiling. "From the provocative DVD covers to the tagline 'cheat on your gym,' the sexiness of Pop Physique's new DVD workouts gives no indication of how difficult the exercises truly are," says our fitness director Susi May. "It's great for fine-toning those trouble zones!"
Special Beauty Extra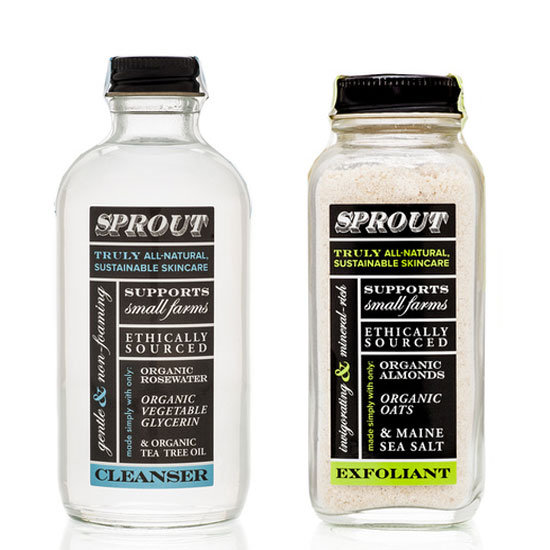 Sprout Skincare Cleanser and Exfoliator
Brooklyn-based Sprout Skincare's products are all-natural and sustainably sourced, which is great, but you'll undoubtedly be impressed by how they work, too. The tea tree oil and lavender cleanser is simple and fresh. "My favorite product is the exfoliant," Jaime Richards, BellaSugar editor, says. "Made with Maine sea salt, oats, and almonds, this heavy-duty scrub leaves skin fresh and glowing; it feels amazingly rejuvenating, too."
Special Extras
Benzinger Family Winery Coupon
If Sonoma isn't just a day trip away for you, you can bring a bit of wine country into your home with this exclusive coupon to one of our favorite spots, Benziger Family Winery. Benziger wines are organic and delicious — perfect for your next dinner party or date night in. It was also the location for our August Must Have photo shoot. Enjoy a sip from your new govino glasses, and use the cute coasters — another little gift from us to you!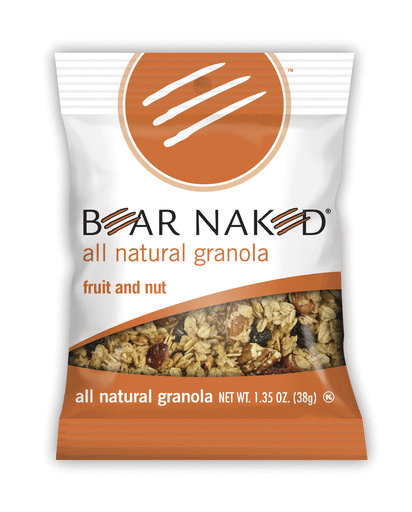 Every day I start my morning with granola, and Bear Naked has been one of my go-to brands for years. You can eat it naked right from the bag, as a topping on yogurt and fruit, splashed with milk, or baked in your favorite recipes. The Fruit and Nut variety is just the right mixture of sweet and salty, and it will give you energy to last all day long.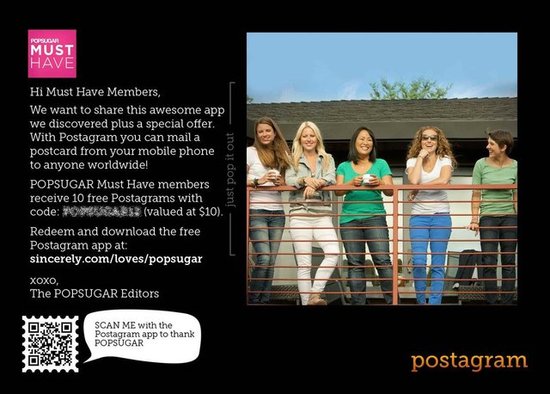 Who doesn't love getting a treat in the mail from someone they love? Send your friends and family a peek at your life and gorgeous Instagram pictures with Postagram. Send sleek postcards of your pictures right from your iPhone or Android. Enjoy 10 free prints on us, and brighten someone's day with a pretty, personalized greeting!
"My husband, Brian, actually laughed when we picked this item for August, but he could hardly resist eating almost the entire bag of Pretzel Crisps once it was open. My kids also love these pretzels, and the mom in me is happy to find a snack that has no fat and fewer calories than regular chips. (Also, the company is run by a husband-and-wife team, just like us)," shares Lisa Sugar. Our YumSugar editors love them because you can easily dip them, dress them up with fancy garnishes, or cover them in chocolate.