Introducing POPSUGAR Must Have Add-Ons
Now This Is an Epic Celebration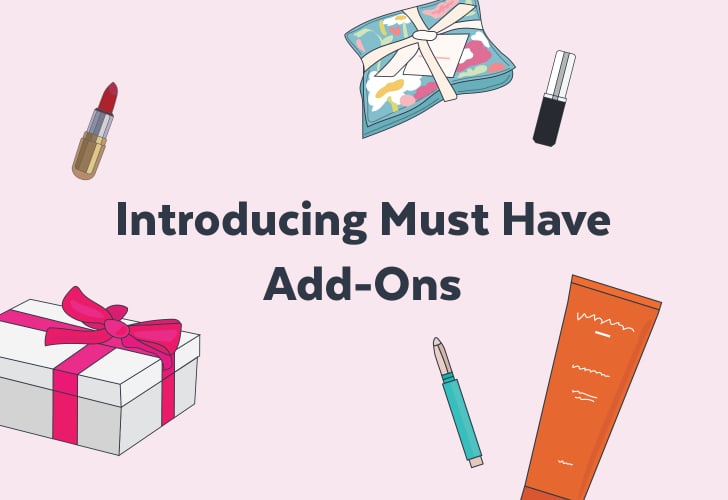 To celebrate our fifth birthday with all of our Must Have subscribers, we're launching Must Have Add-Ons, a new feature enabling you to add additional products to your monthly box, because more Must Have = more fun.
Here's How It Works:
1. Log in to your Must Have account.
2. Find the subscription that you would like to add products to, and click the customize button.
3. Choose additional products to add to your next month's box.
4. Click finish. You can make updates and changes to these items until the 30th of the month and will be billed for these items on the first of the month.
5. Love and enjoy! Your Add-Ons will be included in your next month's Must Have box.
Your Add-On selections will be reflected in your subscription in your account. Have additional questions? Visit our FAQs or email us at musthave@popsugar.com. We're here to help!
Not a Must Have subscriber but want to join in on the fun? Now's your chance, but hurry, because the rumors are true — our monthly boxes go fast! That's because each one is filled with best-loved brands and full-size products valued at over $100. Don't miss your chance to secure the next POPSUGAR Must Have box. Order now!