July POPSUGAR Must Have Bag
Check Out Everything in Our July '12 POPSUGAR Must Have Bag!
It's Summer, so what better way to kick off our POPSUGAR Must Have subscription than with the perfect beach bag! This month we focused on the season's essential beauty items, like nail polish to show off in your favorite sandals, exfoliator to keep your skin looking and feeling fresh, and lip color for a night out on the town. This is just the beginning of so much yet to come — we'll be sharing our picks in home, fashion, fitness, food, and everything else we love. August is all about entertaining. Here's why we picked out what went inside our inaugural July POPSUGAR Must Have bag! We hope you love it as much as we do.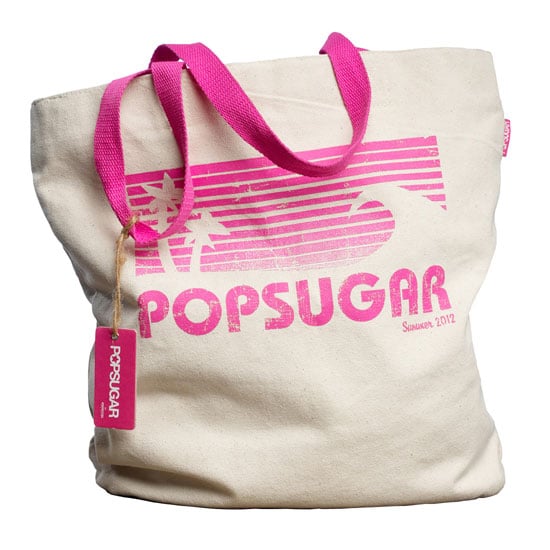 We teamed up with Especial Brand to create this vintage design that reminds us of long afternoons by the pool, lounging in the sand, packing up for camp, or just relaxing outdoors at home. We're suckers for details, so some of our favorite features include a zip-top closure, which makes it even easier to pack up and throw in the car for a road trip or to make sure your valuables feel more secure, and an inside pocket for easy access to your phone, lip gloss, or keys. Plus, the bag is durable, machine washable, and 100% cotton so it can be your staple for years to come.
Read more.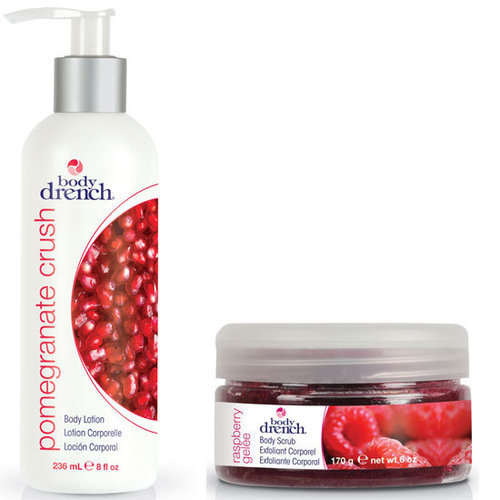 Ever since I added the Body Drench Raspberry Gelée Body Scrub to my routine, my mornings have been a little brighter. The yummy smell is sweet, but not too sweet, and it leaves my skin smooth, exfoliated, and refreshed. The Body Drench Pomegranate Crush Body Lotion is another treat for your senses and skin. The aloe vera keeps your body smooth and soft while the subtle scent will remind you of summery fruit all year long.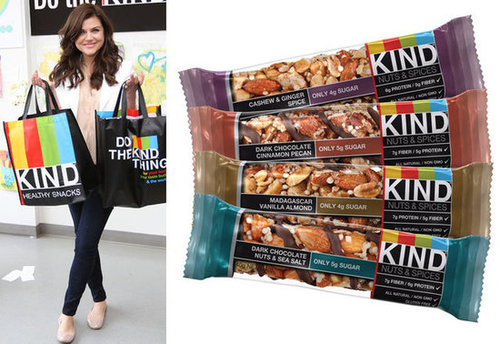 With the endless options in the world of supposedly healthy snacks, it's hard to know which ones are both good for you and still delicious — we're happy to say that KIND Bars are just that! The ingredient list is as simple as nuts and spices, so you can feel good about what you're grabbing during that 3 p.m. slump or on the go in the morning. Plus, Lisa's 6- and 2-year-old daughters love them!
We picked Madagascar Vanilla Almond and Cashew & Ginger Spice to share with you. "KIND Bars never ceases to amaze with its creative flavor combos," shares FitSugar editor Michele Foley. "I'm currently crushing on the Madagascar Vanilla Almond bar. Full of protein and fiber but not too sweet, it makes the perfect post-workout snack. I especially love that you can pronounce — and identify! — all the ingredients." They're so tasty you'll swear you're eating something decadent, but there's nothing to feel guilty about here. Snack away!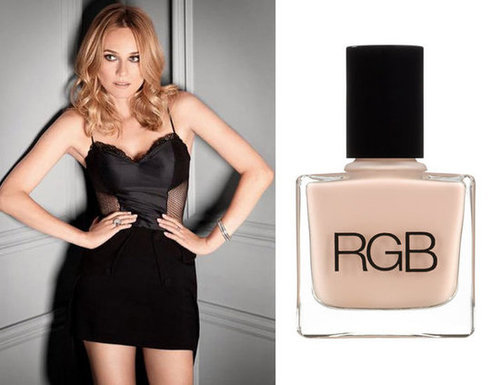 Every woman needs the perfect neutral nail polish in her repertoire, and RGB cosmetic's Doll is just the ticket. From a waterfront wedding in the Pacific Northwest to our Sonoma photo shoot, this color has already proven to be as universal for me as a plain white t-shirt. Just like Diane Kruger, seen here modeling Doll for a C Magazine photo shoot, this nail color is understated and elegant. Like all of RGB's polishes, Doll is carcinogen- and formaldehyde-free.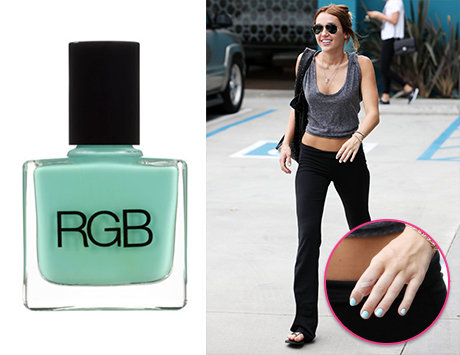 I was lucky enough to sneak away a bottle of the RGB Minty from the office. I mean, someone had to "test" this awesome summery green polish for the team, right? And within days, I had already received countless compliments on my playful pedicure. My friends will be pleasantly surprised when they open their July POPSUGAR Must Have bag to find the nail polish they had already seen on me and fallen in love with.
"Mint nail polish is one of this season's most refreshing hues. Wear it with neutral clothing for a fresh pop of color, or pair it with a vividly toned sundress for a style worthy of any Summer music festival," shares BellaSugar editor Jaime Richards. Minty is a favorite of Miley Cyrus and Ashley Greene, who spoke glowingly about the "great" color and toxin-free line.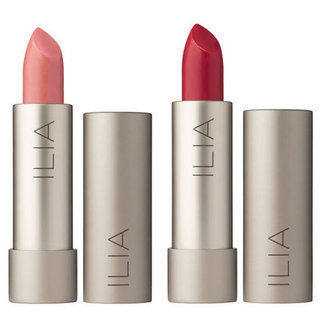 We fell in love with the Ilia lip color and lip conditioner line when our BellaSugar editors couldn't stop raving about it earlier this year, so we're especially thrilled to share these gorgeous finds with you. Bang Bang, the lip conditioner, adds a pop of red to your lips while leaving you feeling smooth, soothed, and just the right amount of sexy. In My Room is a lovely shade of subtle pink lipstick that can transition from a day in the office to a night on the town.
"Afraid of red lipstick? Don't be. With Ilia's tinted lip conditioner in Bang Bang, you can get a sheer wash of the crimson shade without feeling overexposed," says BellaSugar's Jaime Richards. "But if it's notice-me results you desire, just apply more layers to instantly intensify your lip look."
The best part, other than the universally flattering colors and luxurious texture, is that all Ilia products are made with up to 85% organic ingredients, including cocoa butter, jojoba oil, and vitamin E. Even the aluminum container can leave you with a clean conscience — it's made of recycled materials. Plus, as an added bonus, you can combine both colors on your lips to make a sweet pink shade.