Limited Edition Mens 2016 POPSUGAR Must Have Box Revealed
Limited Edition Men's Box Revealed
This is an exclusive collection of rugged, vintage-inspired essentials to benefit your man every day and keep him smiling long after the holiday season ends. He'll be well-equipped for all areas in style, from his wardrobe to his bar cart. This box is a gift that just keeps on giving.
If you didn't receive the Limited Edition Men's box, check out our monthly subscription box! Plus, follow along on Facebook for updates regarding upcoming Limited Edition launches, you won't want to miss the Resort box.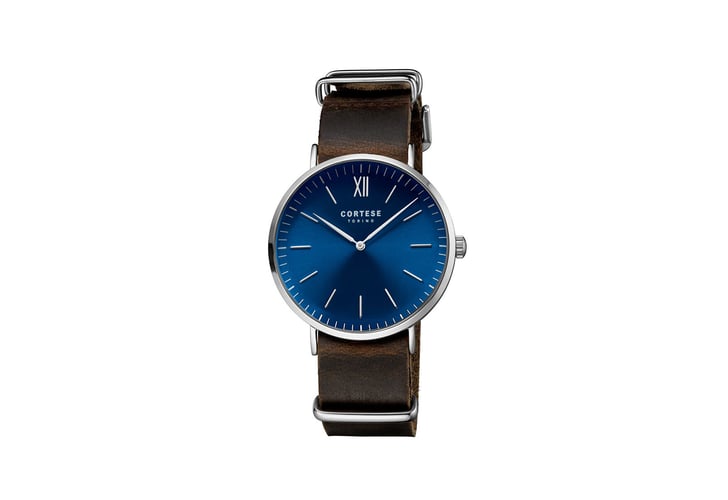 Must Have Fashion
Cortese Watches Prologo C12801
The distressed leather on this timepiece gives it the look of a family heirloom, but its modern blue hue and domed glass face transport it to the present. The long strap is designed to be tucked into the first or second buckle.
Must Have Beauty
Izola Take Care Shave Kit
Thanks to its durable fabric construction and easy-clean interior lining, this shaving kit will quickly become your favorite travel companion. Brass hardware and an army green hue lend it a masculine vibe, but the message is universal: "Take care!"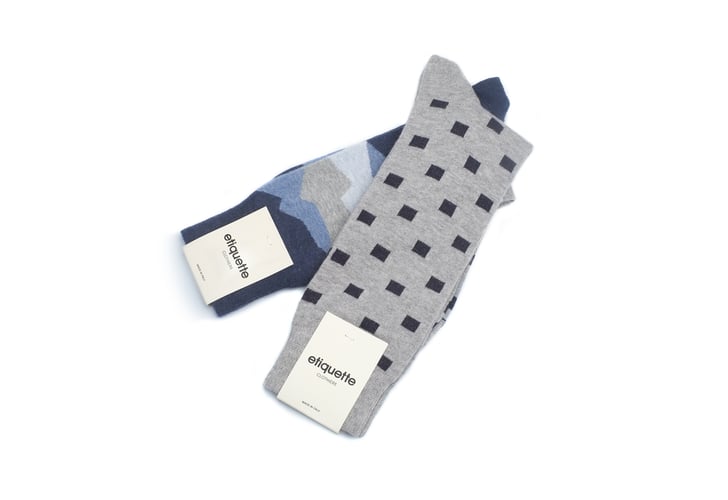 Must Have Fashion
Etiquette Clothiers Men's Mid Calf Socks in Seismic and Pixel
It's a definite treat to have your hands — or, we should say, feet — on a pair of finely crafted Italian socks. You'll love the way your feet feel, whether you're in a zigzag mood or prefer squares.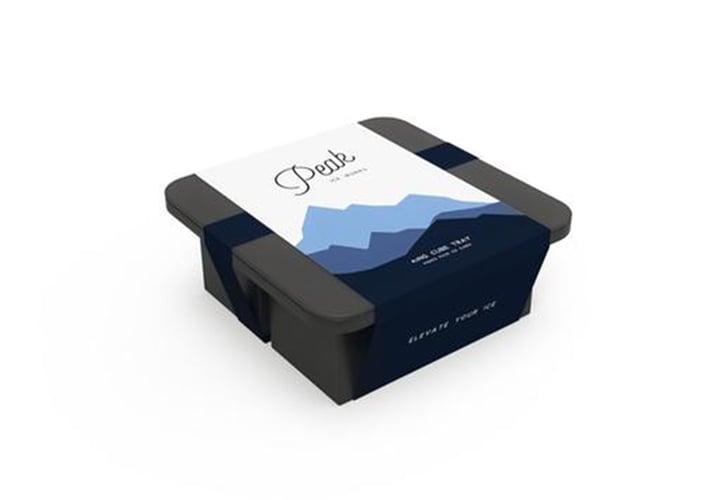 Must Have Home
W&P Design Peak Ice Works, Extra Large Cube Tray
This extra large option has an internal steel frame that makes transporting water to the freezer a breeze. It yields four cubes that are the ideal size for whiskey on the rocks, so you'll always be set for a nightcap.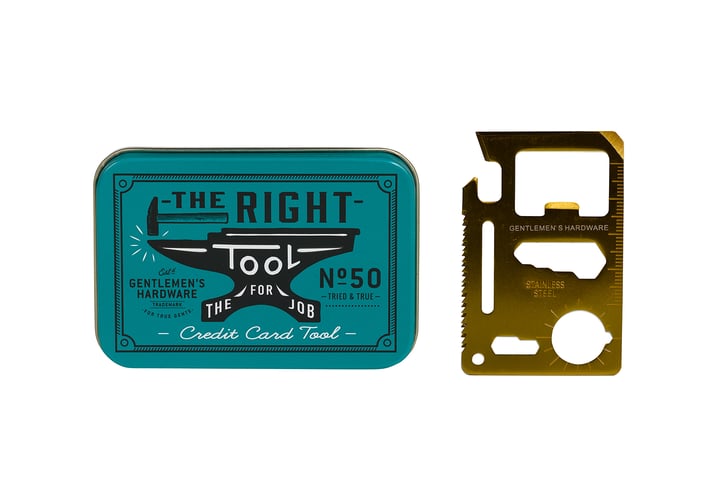 Must Have Home
Gentlemen's Hardware Credit Card Tool
It might seem impossible to fit so many handy elements into the size of a credit card, but this brass powerhouse of a multitool will convince you otherwise.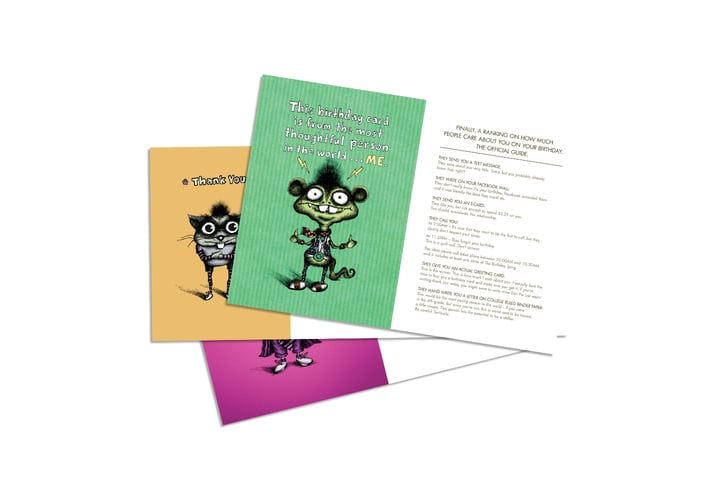 Must Have Home
Bald Guy Greetings Set of 3 Cards
These cards will say everything for you, for any occasion! The best part is that you'll make the recipient LOL for their birthday, when you're saying thank you, or when you just want to express how much you love them.
Must Have Food
Sugarfina Maple Bourbon Caramels
Chocolate is always much appreciated, but adding Maker's Mark bourbon and premium maple sugar makes it even more superior! These treats are the perfect balance of kick and sweetness, like a dream marriage between an old fashioned and your favorite childhood candy.
Not a POPSUGAR Must Have subscriber? Order your own monthly Must Have box now. Our POPSUGAR editors curate their favorites in fashion, beauty, home, fitness, food, and more just for POPSUGAR Must Have subscribers. Sign up and get a surprise delivery each month!
Don't forget to share your POPSUGAR Must Have moments with #musthavebox and follow POPSUGAR Must Have on Instagram.