Limited Edition Mens 2017 POPSUGAR Must Have Box Revealed
Limited Edition Winter Men's Box Revealed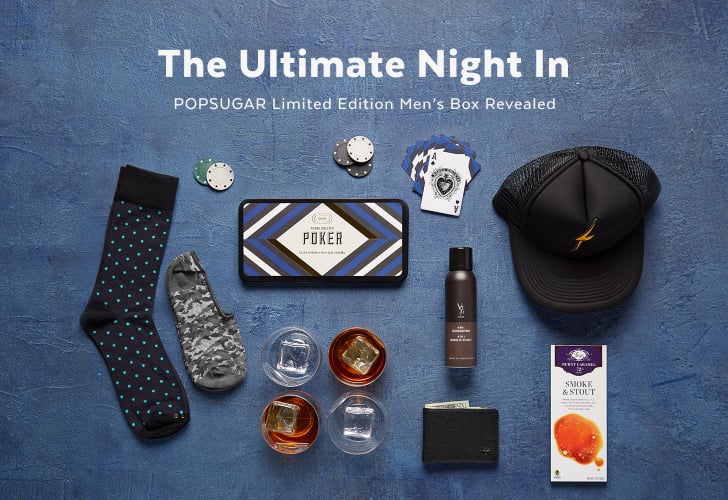 Your social calendar may be crazy, but we've got your relaxation covered with picks that will make curling up by the fireplace even more enjoyable. From unbreakable whiskey glasses to a beautifully designed poker set your friends will envy, this box contains cold-weather items that will make having fun easy.
Limited Edition Winter Men's box is almost sold out! Learn more about our POPSUGAR Must Have box and order a box today!
Must Have Grooming
V76 by Vaughn 4-in-1 Cleansing Foam
This 4-in-1 cleansing foam will wash away dirt and impurities while hydrating the skin. It's a multitasker, so it's perfect for throwing into your gym bag and using post-workout as shampoo, body wash, cleanser, and shaving cream all in one. It contains menthol to reduce redness and revive dull skin, coconut oil to moisturize, and bamboo stem extract to soothe your skin.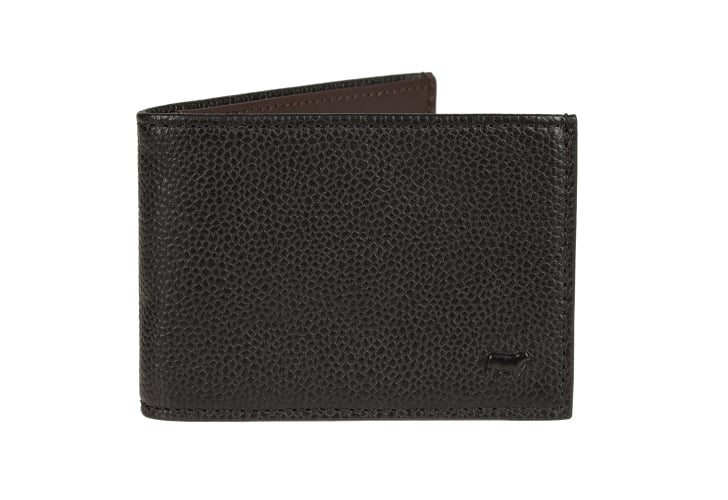 Must Have Fashion
Will Leather Goods Pebble Slimfold Wallet
You deserve a stylish and functional wallet you can depend on. It contains three card slots and an interior bill compartment, perfect for the man on the go. The debossed logo is sophisticated and modern.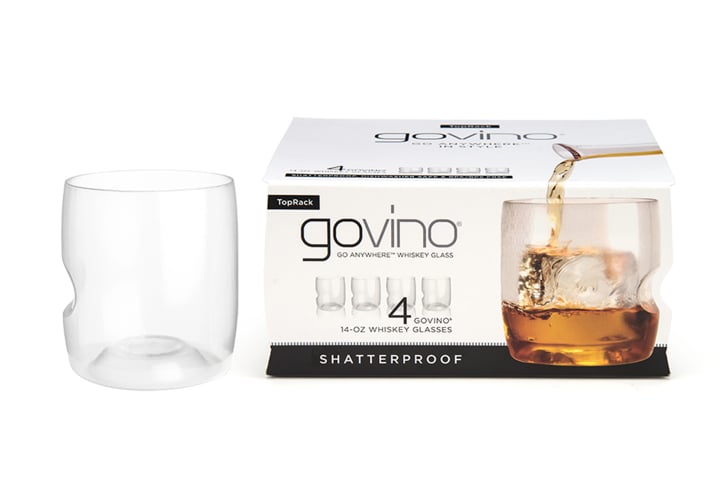 Must Have Home
GOVINO GO ANYWHERE® WHISKEY GLASSES
These glasses from Govino are shatterproof due to the flexible BPA- and BPS-free polymer they're created from. When you're done sipping from the ergonomic glasses, you can toss them in the dishwasher and use them again.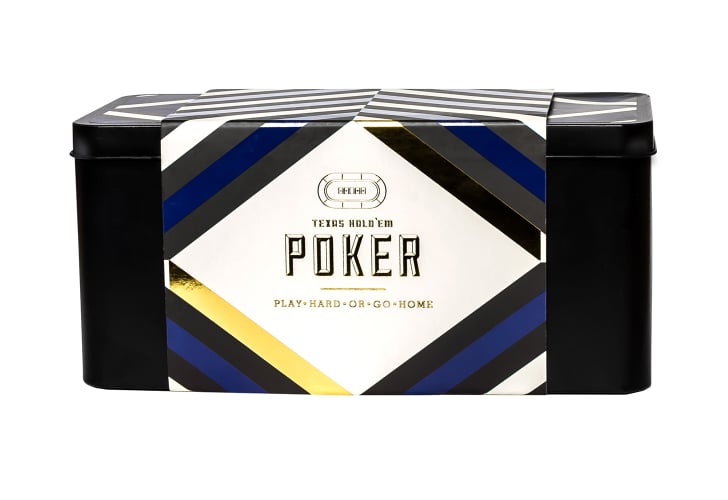 Must Have Home
Wild & Wolf Limited Edition Poker Set
While you're sipping on whiskey, play Texas Hold 'Em with this complete poker set. It contains a full set of chips and two packs of cards in a boldly designed tin. Start making some bets now!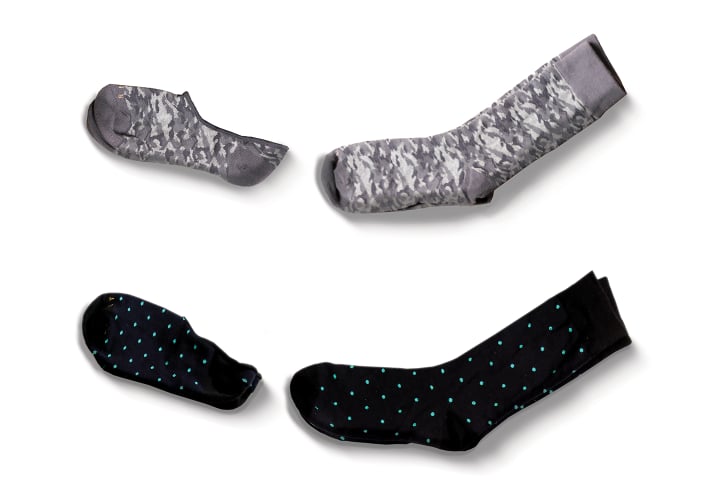 Must Have Fashion
Related Garments ® Related Camouflage and Polka Dot Sock Combo Sets
These socks are the perfect accessory for adding some flair to your look while also remaining super comfortable. The casual pair won't fall down your ankles and the no-show socks won't slip up.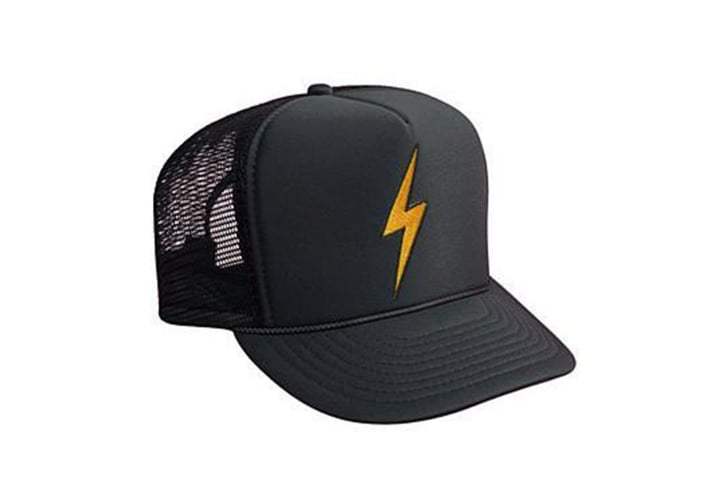 Must Have Fashion
Aviator Nation Vintage Bolt Trucker Hat
Trucker hats are making a triumphant return. This lightning-bolt-adorned pick has been distressed to give it a vintage feel you'll love. It's already broken in, making it feel like an old favorite, and can be adjusted to fit your head perfectly.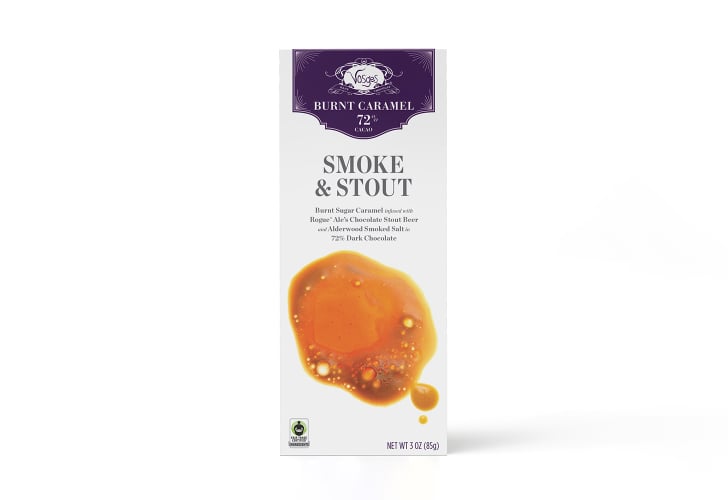 Must Have Food
Vosges Haut-Chocolat® Smoke & Stout Caramel Bar
The stout-beer-packed chocolate bar will become your favorite treat after you surrender to the flavors of smoked salt, burnt caramel, and 70% cacao dark chocolate. Made in the Chocolate Temple in Chicago, let this fair-trade and non-GMO treat inebriate you with its intense flavor.
Not a POPSUGAR Must Have subscriber? Order your own monthly Must Have box now. Our POPSUGAR editors curate their favorites in fashion, beauty, home, fitness, food, and more just for POPSUGAR Must Have subscribers. Sign up, and get a surprise delivery each month!
Don't forget to share your POPSUGAR Must Have moments with #musthavebox, and follow POPSUGAR Must Have on Instagram.