MAY ' 13 POPSUGAR MUST HAVE BOX - REVEALED
MAY ' 13 POPSUGAR MUST HAVE BOX - REVEALED
It's May, and in this month's POPSUGAR Must Have box we're ready to kick party season into high gear! We have you covered whether you're sparking a lively conversation at your next girls' night in or mixing up cocktails for a group of friends. We also have beauty on the mind with a tried-and-true secret weapon and an easy lip tint to throw in your bag when you're on the go. Plus, we included one of our ultimate must haves no matter the outdoor occasion — the perfect beach hat. Toss it all in your new POPSUGAR bag, and you're good to go!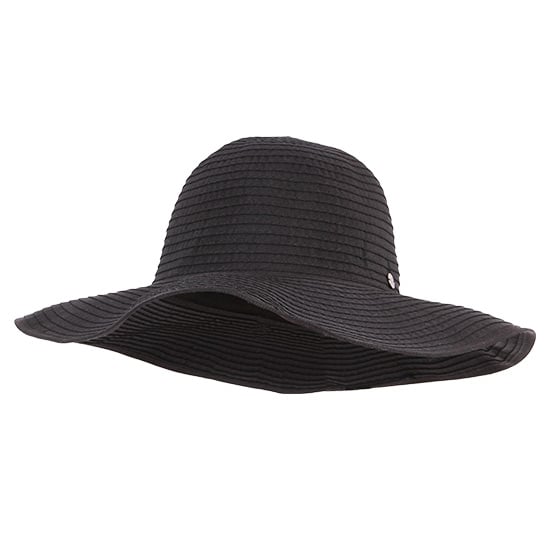 Must Have Fashion
Kooringal Giselle Mid Brim Hat
Sun protection is more important than ever these days, and we want to help you look chic while doing it.
Grab some shade this Spring and Summer with this versatile hat. It's crushable and durable, so you can easily pack it in any bag whether you're planning a quick weekend getaway, a long luxurious vacation, or just an afternoon out in the sun with loved ones. We chose colors to go with any outfit, too. Color may vary.
To see what else is in the box, just read more.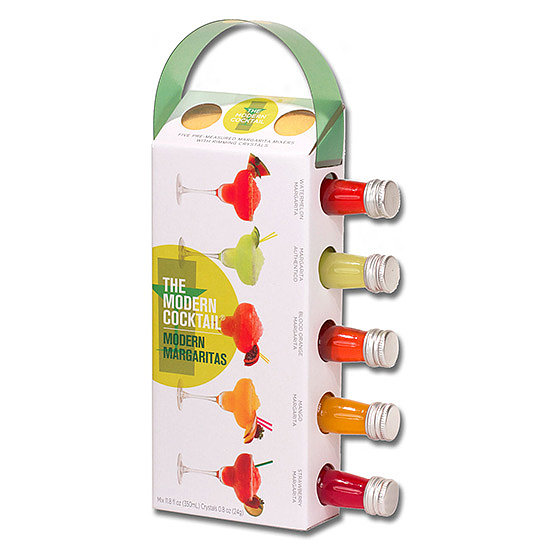 Must Have Food
Nothing says Summer quite like a fruity cocktail. We first fell for the variety and cute design of this modern margarita mixer set from The Modern Cocktail — and that was before we even got to taste the refreshing, fun flavors like watermelon, blood orange, and mango. It's the perfect party pack for girls' night with your friends.
To top it all off and add that finishing touch to your cocktails, enjoy the rimming crystals in each variety pack to garnish your beverage. Cheers!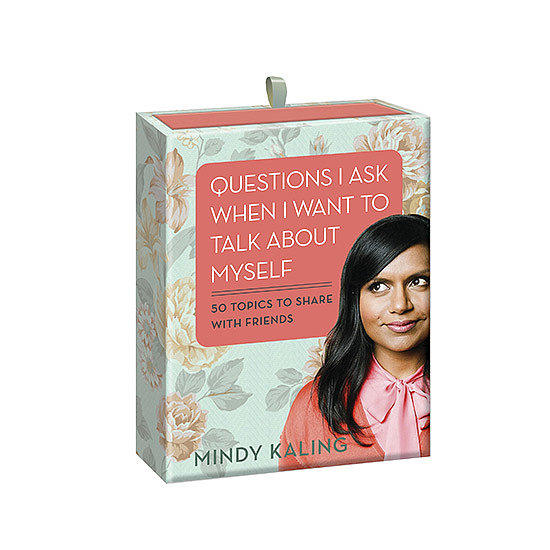 Must Have Entertainment
Questions I Ask When I Want to Talk About Myself Deck
We adored Mindy Kaling's New York Times bestselling debut book, Is Everyone Hanging Out Without Me?, so when we read that she was transforming them into conversation cards, we knew we had to send them in our Must Have box! Mindy, creator and star of The Mindy Project is one of our favorite comedic voices, and now it will be like she's right there at your next girls' night in.
Spark up conversation about topics ranging from "revenge fantasies while running" to why "guys need to do almost nothing to be great" — learn something about your friends and have a blast while doing it.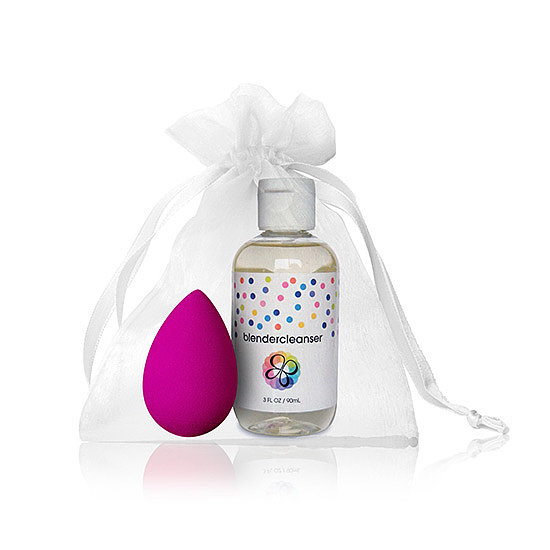 Must Have Beauty
The Original Beautyblender and Blendercleanser
Meet the professional makeup secret that will change your beauty routine: the Original Beautyblender! Ever since the POPSUGAR Beauty team and countless professional makeup artists over the years introduced us to the Beautyblender, we've been in love with this tool. Beautyblender's unique shape and texture apply makeup with ease, fitting the contours of your face for a flawless finish.
Plus, we included the Blendercleanser to accompany your Beautyblender. This cleanser is lightly lavender-scented and soy based. Apply a dime-size amount to the clean sponge, work into a lather, and then rinse. Voilà, you're ready to Beautyblend again!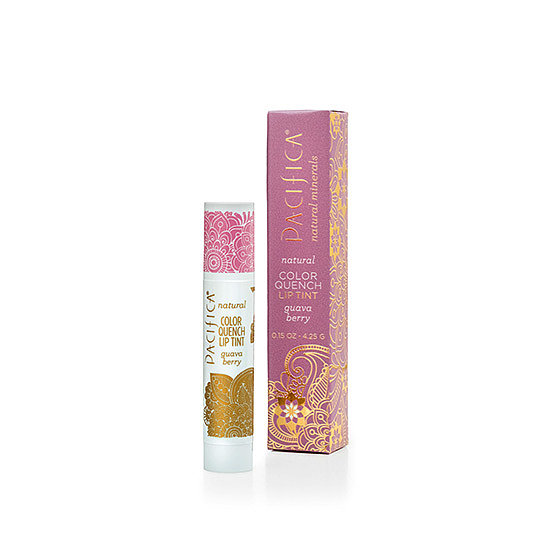 Must Have Beauty
Pacifica Natural Color Quench Lip Tint
Keep your pucker picture-perfect with this Pacifica Natural Color Quench Lip Tint. As the weather heats up, we're all about low-maintenance beauty, like this smooth, easy lip tint. This 100 percent natural and 100 percent vegan sheer lip color will keep your lips moisturized and glowing.
Your box contains one of the two universally flattering sheer shades we picked out. As an added bonus, they smell delicious, too! Color may vary.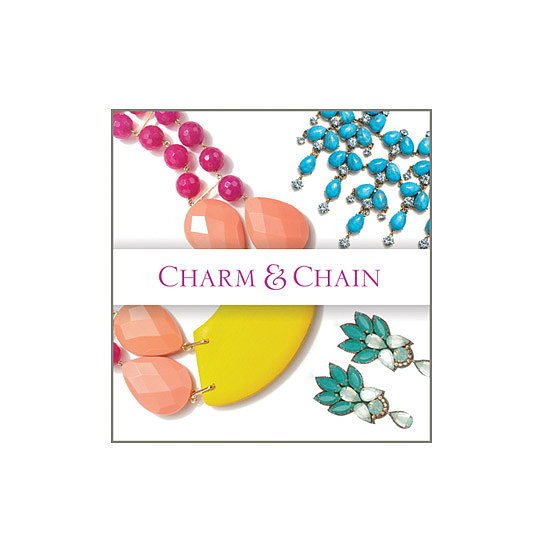 Must Have Fashion
Enjoy $30 off any purchase from one of our go-to jewelry websites, Charm & Chain. Check out the site to find its expertly curated selection from over 50 different jewelry designers. From the luxurious to the everyday, you're sure to find a piece to fall in love with. The offer is good through Dec. 31, 2013 — see more details on the enclosed gift card.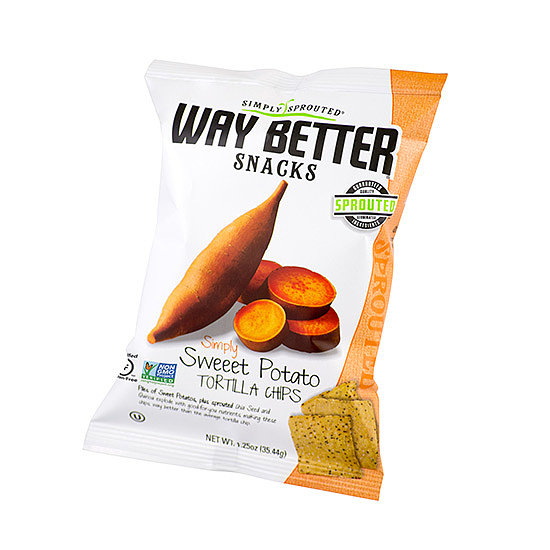 Special Extra
Enjoy a little something extra from Way Better Snacks.
We can't get enough, and we don't have to feel guilty about it!
The chips are "sprouted," which unlocks all the "good" that is
inherent in grains, seeds,and beans and brings them to life
nutritionally. They're also made with simple, clean ingredients like
flaxseed and quinoa. Plus, they're delicious!
Not a subscriber? Join POPSUGAR Must Have now!