May 2017 POPSUGAR Must Have Box Revealed
May Must Have Box Revealed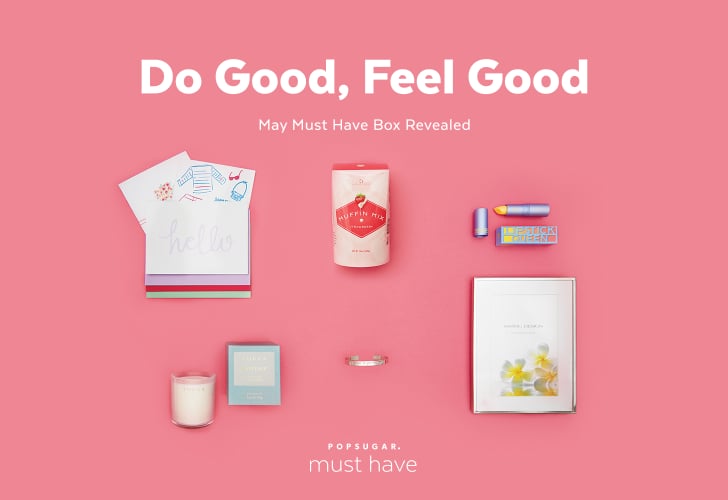 Make May the month you celebrate yourself and those who are special to you. With this box, you can share the love with items of gratitude, kindness, and everlasting memories. Create a serene environment with chic home decor, boost your mood with inspirational accessories and mood lipstick, send a beautiful note to a friend, and indulge in something sweet.
If you didn't receive the May box, don't miss another month! Learn more about POPSUGAR Must Have and sign up now.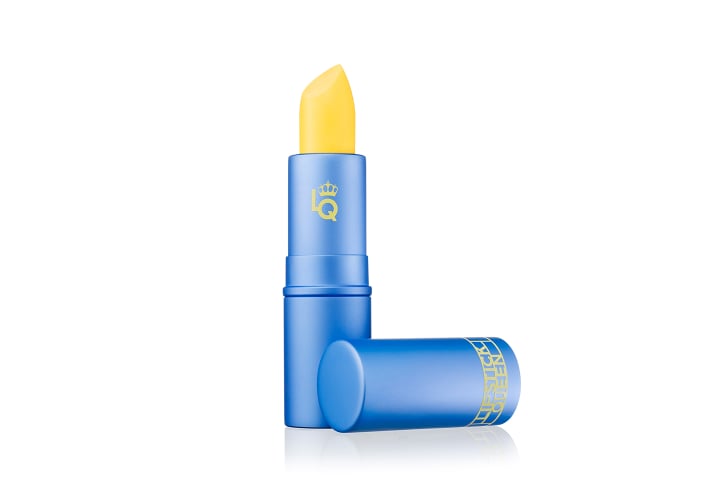 Must Have Home
LIPSTICK QUEEN MORNIN' SUNSHINE
This magical lipstick transforms from yellow to a custom coral shade that's different for every user. It'll keep your lips moisturized with vitamin E and will make you smile every time you see the vibrant color.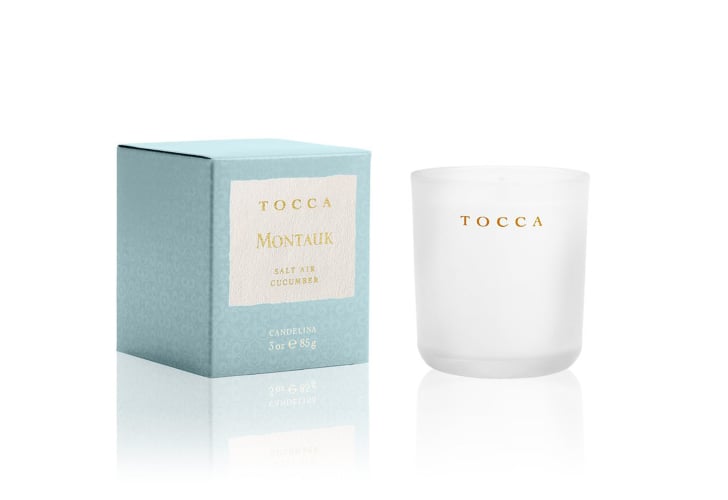 Must Have Fashion
TOCCA Voyage Montauk 3 oz Candle
This beautiful candle by Tocca is a classic. It helps clear away the stress from the day. Set the mood as you pamper yourself with some well-deserved downtime. The fresh scent of this candle will evoke memories of ocean air while making it easy to unwind.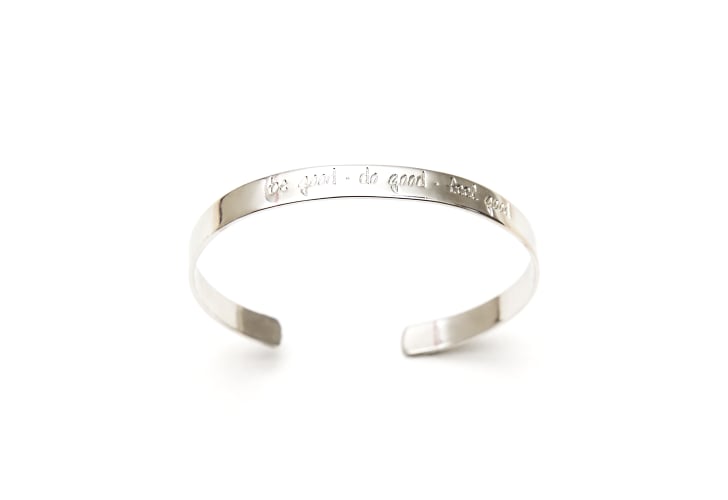 Must Have Fashion
Samantha Faye Inspiration Cuff
Wear this POPSUGAR-exclusive cuff as a daily reminder that you are good! This stunning adjustable cuff has words to live by carved into it: "Be good. Do good. Feel good." It's the motivational mantra you'll be inspired by. The bracelet can be stacked with your favorite jewelry or worn alone for a minimalistic style.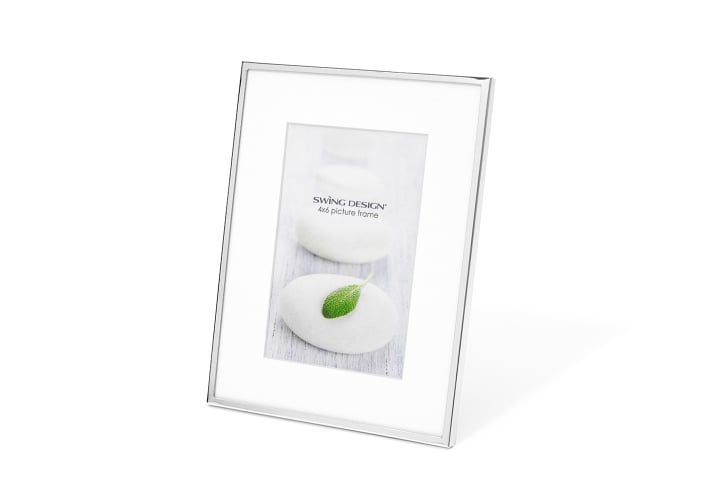 Must Have Home
Swing Design Essex Silver Plate Frame
Encase your favorite friend or family moment in this chic silver-plated picture frame. It holds a 4"x 6" photo that can be placed on your bedside table or bookcase or instead given as a Mother's Day gift to someone special to brighten up their day.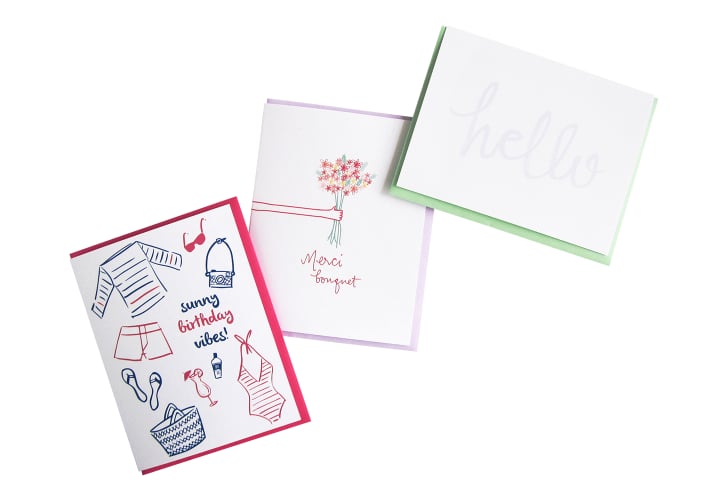 Must Have Home
Nicely Noted Exclusive Must Have Card Collection

Go beyond a text or email and write handwritten notes to let your friends and family know they're appreciated. The adorable brightly illustrated cards include a thank you, birthday, and hello stationery pack exclusively designed for the Must Have box.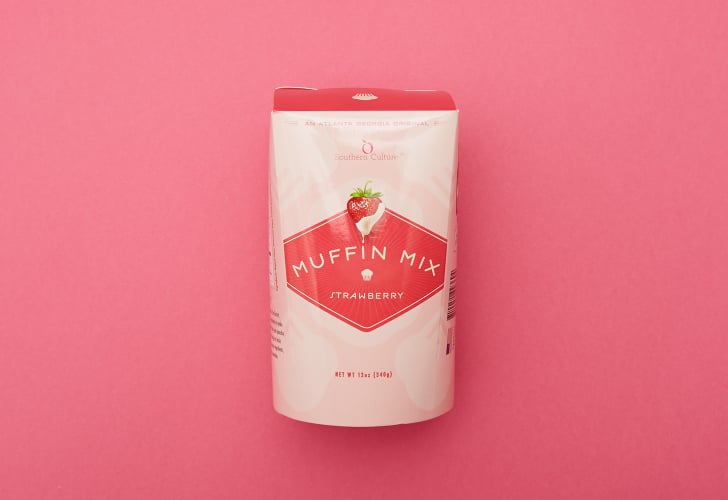 Must Have Food
Southern Culture Artisan Foods, Inc Strawberry Cream Muffin Mix
Re-create the sweet memories of baking with your grandma with this all-natural muffin mix. This mix contains real strawberries, all-natural flour, and pure cane sugar to ensure your muffins are light and fluffy every time.
Not a POPSUGAR Must Have subscriber? Order your own monthly Must Have box now. Our POPSUGAR editors curate their favorites in fashion, beauty, home, fitness, food, and more just for POPSUGAR Must Have subscribers. Sign up and get a surprise delivery each month!
Don't forget to share your POPSUGAR Must Have moments with #musthavebox and follow POPSUGAR Must Have on Instagram.