Neiman Marcus 2017 POPSUGAR Must Have Box Revealed
POPSUGAR Must Have x Neiman Marcus Box Revealed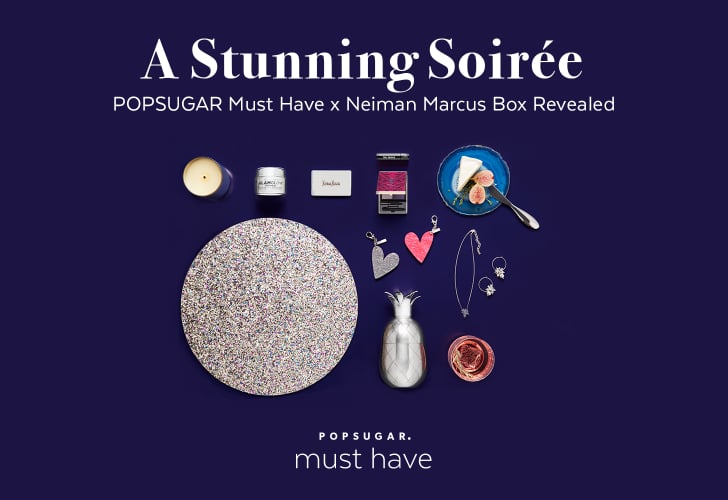 Neiman Marcus and POPSUGAR are ready to celebrate with you in style! This year's box is all about the perfect holiday soirée. From sparkling home decor goods to beauty and fashion gifts that will make you glow, these items will prepare you for any party you intend to host or attend.
Whether you choose to generously share these items or spoil yourself this year, these enchanting products will make your life feel more glamorous while celebrating. Let these items inspire you to shop for all your holiday gifts at Neiman Marcus stores or online at NeimanMarcus.com .
Missed out on the Must Have x Neiman Marcus box? Learn more about our monthly subscription box and order now!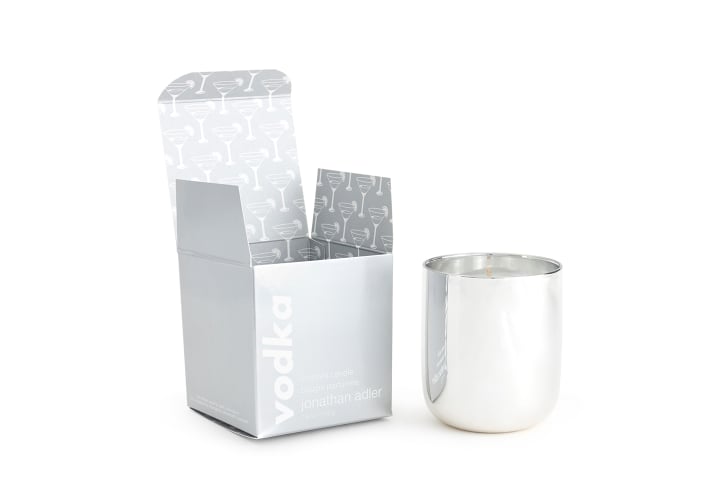 Must Have Home
Jonathan Adler Pop Candle in Vodka or Champagne
Set the mood with a candle that fills up the room in a chic metallic hue. When you've finished burning the alluring scent, reuse the candle holder as a vase.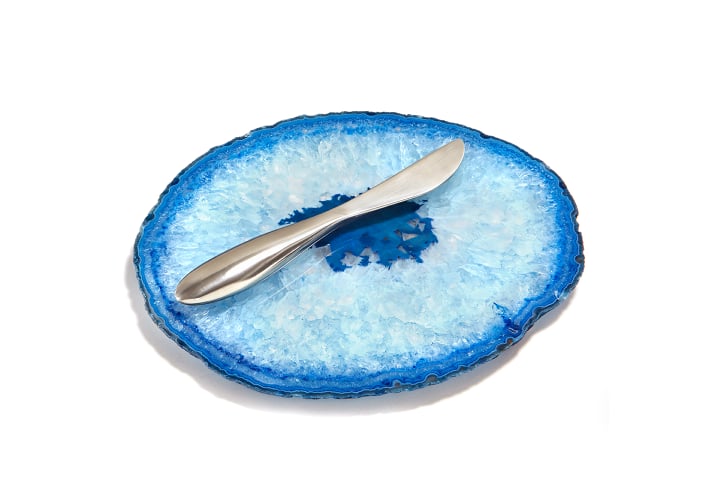 Must Have Home
Anna by RabLabs Forma Spreader Set in Sand & Gold or Azure & Silver
Make all of your guests gasp in delight when you serve them hors d'oeuvres on this stunning cheese plate. The dish varies in size and look, and no two are the same. It's a unique and gorgeous way to serve an appetizer and is sure to get many compliments.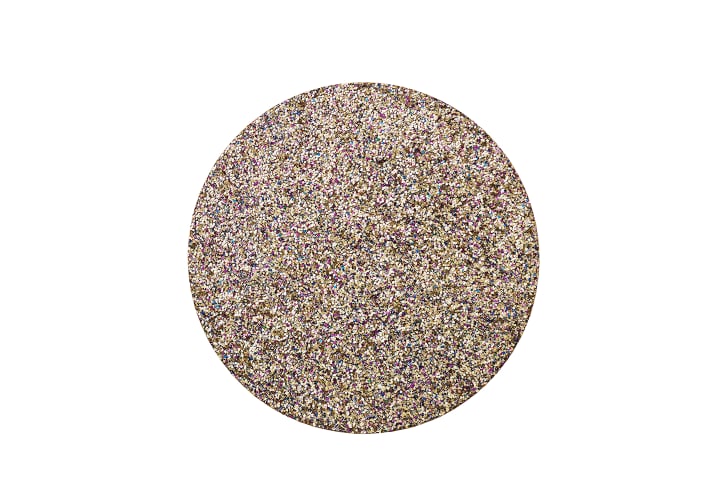 Must Have Home
Kim Seybert Spotlight Placemat, set of 4
Add some sparkle to your table with these shimmering place mats. Ideal for the holidays and special occasions, they dress up any table setting. Just wipe with a damp cloth to make cleaning up after a party a breeze.
Must Have Beauty
GLAMGLOW DREAMDUO™ OVERNIGHT TRANSFORMING TREATMENT
Wake up with radiant, party-ready skin thanks to this overnight mask. The two-part treatment includes a pearl-hued DreamSerum, containing Green Coffee and Green Tea Leaf to even out and perfect your skin tone. The gray DreamSeal locks in moisture and makes your skin glow, thanks to Hyaluronic Acid and Mozuku Green Algae in the innovative formula.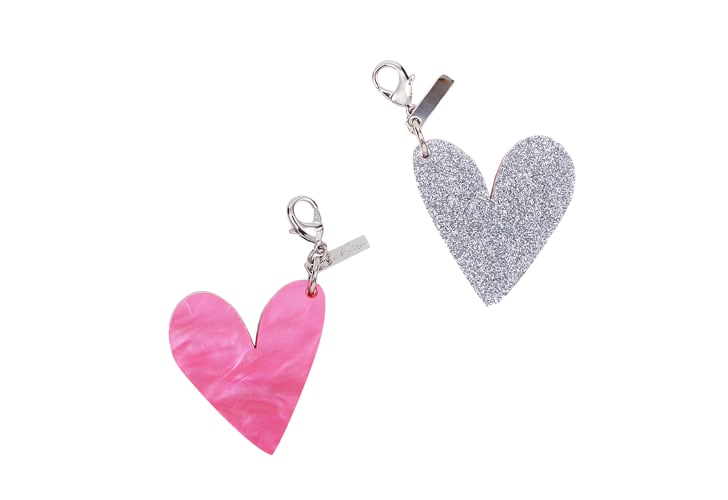 Must Have Fashion
Edie Parker Heart Charm in Red & Gold or Pink & Silver
This heart charm is a sweet addition to anyone's bag. Personalize your accessories by adding an acrylic heart, an easy way to add a pop of color to your look.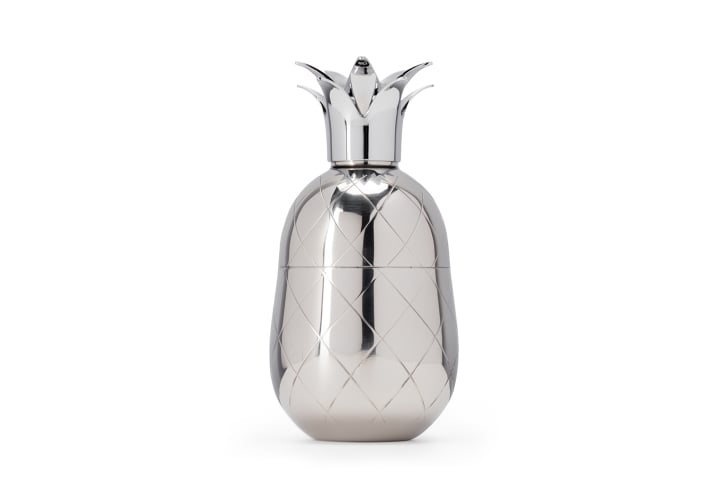 Must Have Home
W&P Design Pineapple Cocktail Shaker in Gold or Silver
A symbol of hospitality and welcome, all your guests will feel at home with their pineapple-created cocktails. This three piece set includes a built-in strainer to make serving your guests easy and fun.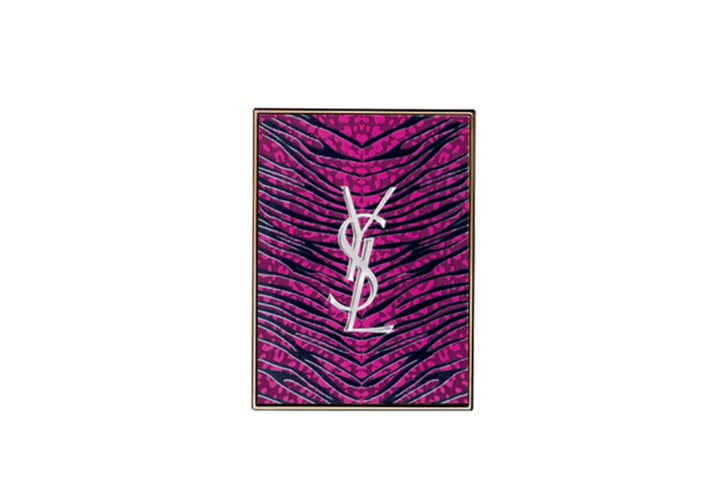 Must Have Beauty
Yves Saint Laurent Limited Edition Neiman Marcus Exclusive Wild Illusion Palette & The Shock Mascara (0.06 oz)
Get glam with this gorgeous palette that includes pigmented shadows that last a full 12-hours! Top it off with a generous dose of The Shock mascara, which features a uniquely shaped brush to reach every single lash.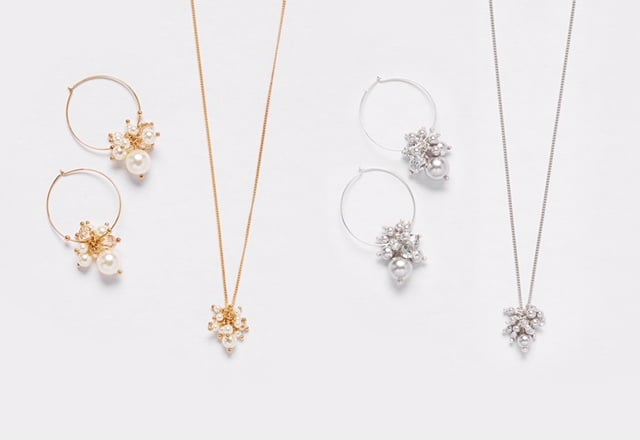 Must Have Fashion
Chan Luu Swarovski Pearl & Crystal Necklace and Earring Set in Gold or Silver
The Swarovski pearl necklace can be worn at any length from pendant to choker, and the dangling pearls and crystals of the hoop earrings make the classic shape more modern. This season is all about standing out, and this ultra-luxe set can be worn together or apart for a stylish look.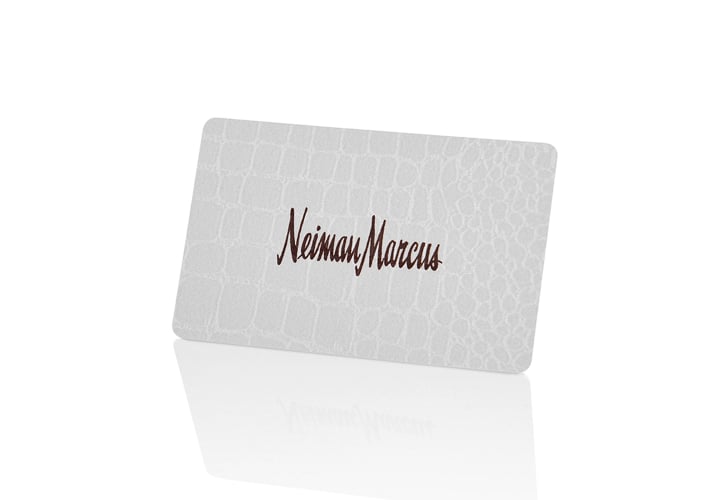 Must Have Shopping
Neiman Marcus $25 Gift Card
Get your holiday shopping started with this $25 gift card to treat yourself to anything you've had your eye on. Feeling generous? Neiman Marcus has endless gift options to choose from; put it towards a magnificent present for a loved one.
Not a POPSUGAR Must Have subscriber? Order your own monthly Must Have box now. Our POPSUGAR editors curate their favorites in fashion, beauty, home, fitness, food, and more just for POPSUGAR Must Have subscribers. Sign up, and get a surprise delivery each month!
Don't forget to share your POPSUGAR Must Have moments with #musthavebox, and follow POPSUGAR Must Have on Instagram.