October POPSUGAR Must Have MINI Revealed
October Must Have MINI Box Revealed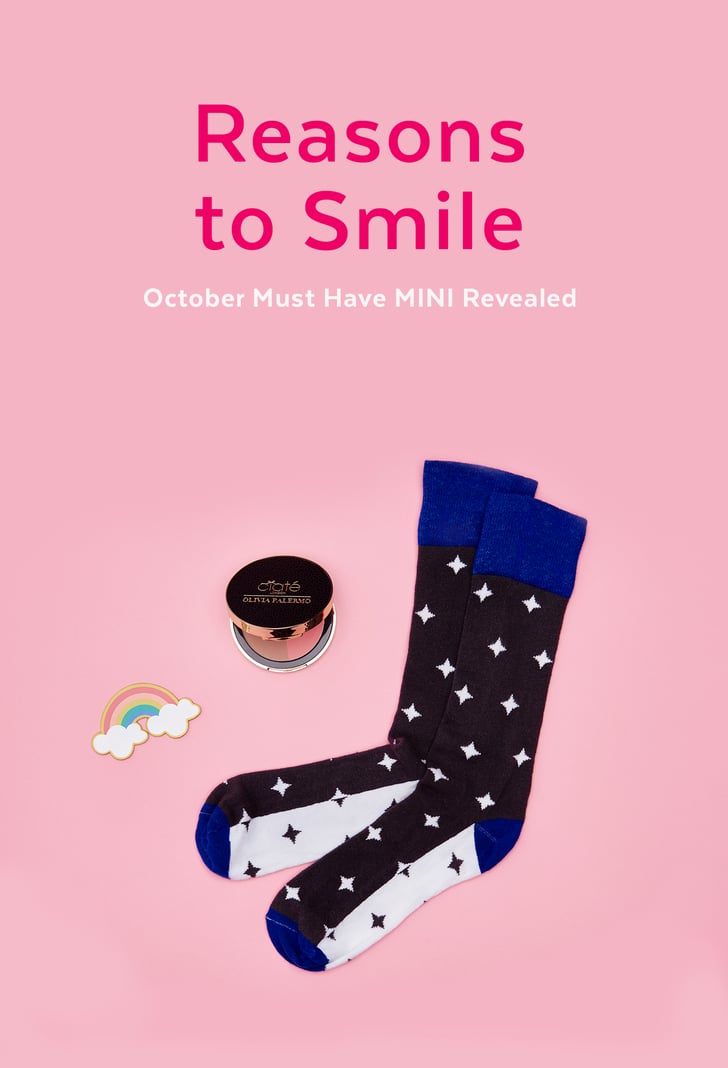 Even when the Autumn weather gets chillier, don't forget the rainbows and sunshine of summertime. The goodies in this box will help you enjoy the cozy new season while also achieving the cheerful complexion and happy motifs of months past. Who says we can't have it all?
If you didn't receive the October Mini box, don't miss another month! Learn more about POPSUGAR Must Have and sign up now.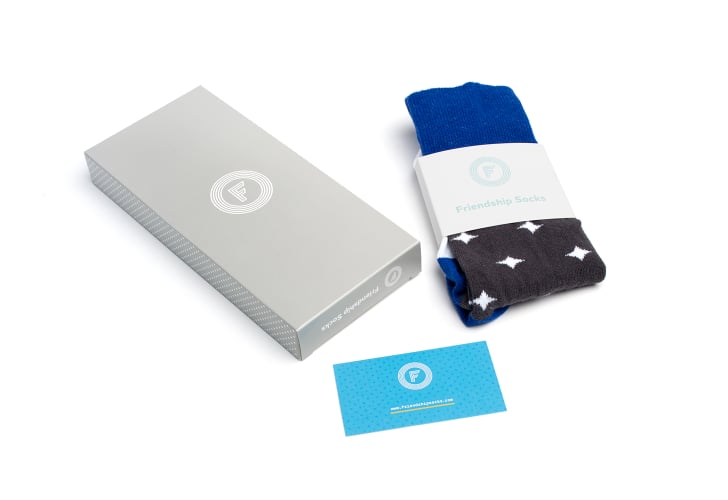 Must Have Fashion
Friendship Socks The Rockstar
Let the world know you're a star in these cozy socks, which pair perfectly with your favorite Fall booties. Pro tip: use the included $10 discount to pay it forward, buying a pair for somebody you love.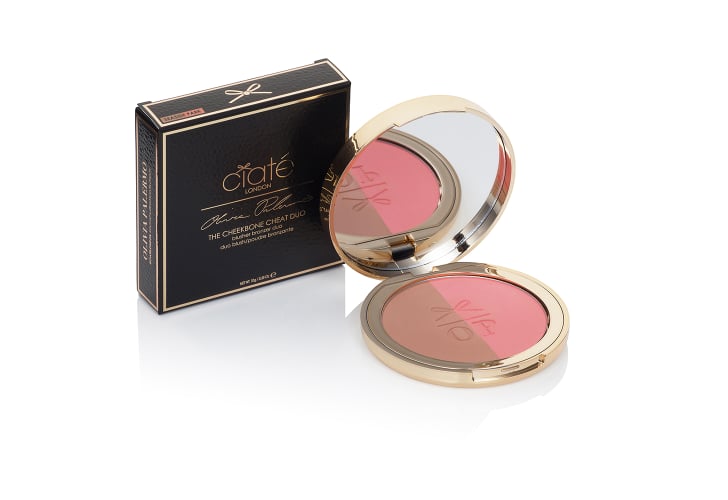 Must Have Beauty
Olivia Palermo x Ciaté London The Cheekbone Cheat Blush Bronzer Duo
Re-create your Summer glow with this beautifully designed bronzer-blusher duo from Olivia Palermo's Ciaté collaboration. Pro tip: use the blush and bronzer as eyeshadow shades for a natural makeup look.
Must Have Fashion
Kitsch Patch Stick
Even on the gloomiest Fall days, POPSUGAR's editors can't resist rocking rainbows, especially this fun one, which was inspired by the illustrations in POPSUGAR founder Lisa Sugar's new book, Power Your Happy! Pro tip: adhere this fun patch to your laptop or purse for a cute accent.
Not a POPSUGAR Must Have subscriber? Order your own monthly Must Have box now. Our POPSUGAR editors curate their favorites in fashion, beauty, home, fitness, food, and more just for POPSUGAR Must Have subscribers. Sign up and get a surprise delivery each month!
Don't forget to share your POPSUGAR Must Have moments with #musthavebox and follow POPSUGAR Must Have on Instagram.