October Popsugar Must Have 2016 Box
October Must Have Box Revealed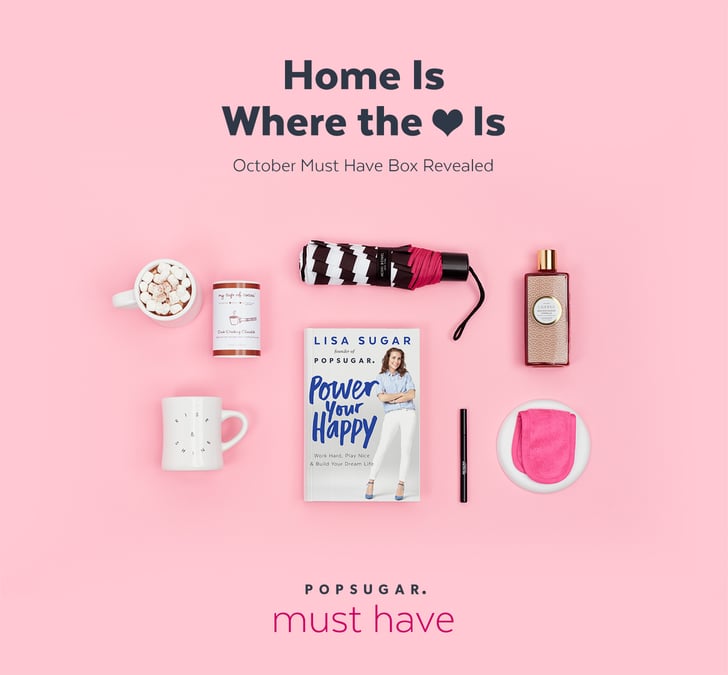 October is perfect for snuggling up with a good book, and this box will equip you for an extracomfy Autumn! Get inspired by our founder Lisa Sugar's candid new book and embrace Fall with warm, cozy products for your beauty routine, wardrobe, and kitchen. With seasonal surprises this lovely, who needs to leave the house?
If you didn't receive the October box, don't miss another month! Learn more about POPSUGAR Must Have and sign up now.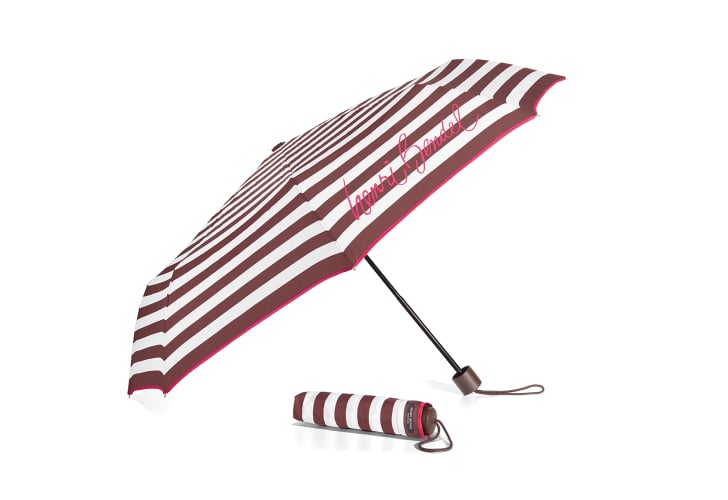 Must Have Fashion
Henri Bendel Packable Umbrella
Because this umbrella is small enough to stow in your purse, you won't have to play the rainy day guessing game before leaving the house. Featuring the classic Henri Bendel print we know and love, it might just be the perfect Autumn accessory.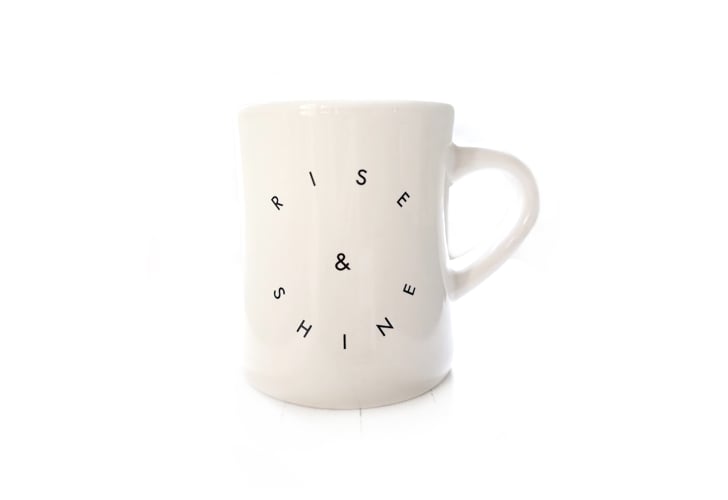 Must Have Home
Morning Culture Rise & Shine Diner Mug
It's easy to be a morning person with this classic diner mug, which encourages you to conquer the world every morning. We predict some extra-adorable Instagram snaps featuring this cheerful pick!
Must Have Food
My Cup of Cocoa™ Dark Drinking Chocolate
There's no better way to curl up with a book than with a steaming cup of cocoa. This rich, decadent hot chocolate tastes lovely with any type of milk (or milk substitute), so you can truly make it your own. Yum!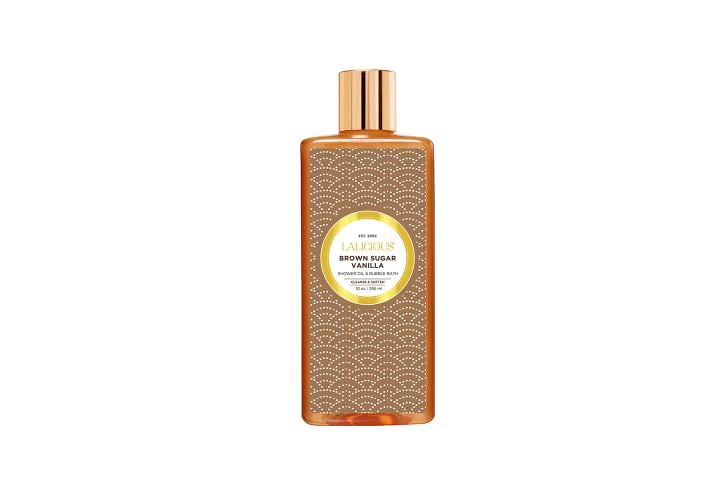 Must Have Beauty
LALICIOUS Brown Sugar Vanilla Shower Oil and Bubble Bath
Nothing says "Fall" like the sweet, comfy scent of brown sugar, and this nourishing bath product will put you in just the right mood. Whether you use it as a shower oil or a bubble bath, the probiotic formula will leave your skin silky smooth.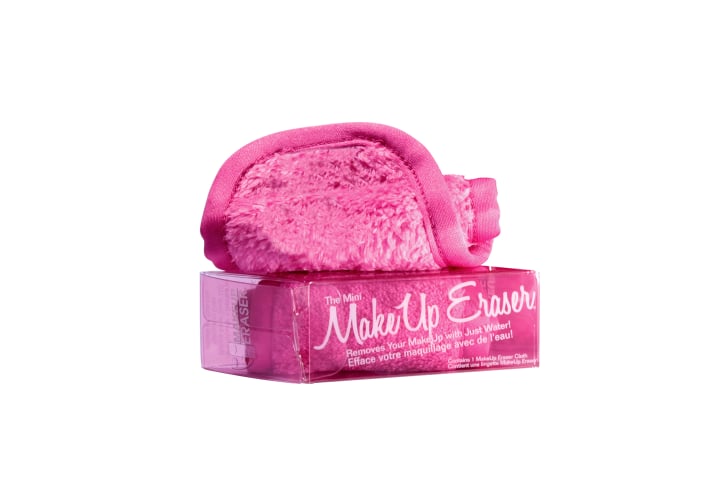 Must Have Beauty
Makeup Eraser The Makeup Eraser Mini!
This travel-sized towel should be renamed "The Miracle" because it's truly magical; after wetting it with warm water, it will gently remove even the toughest of waterproof formulas! It's good for 1,000 washes, so go ahead and start experimenting with your beauty looks now.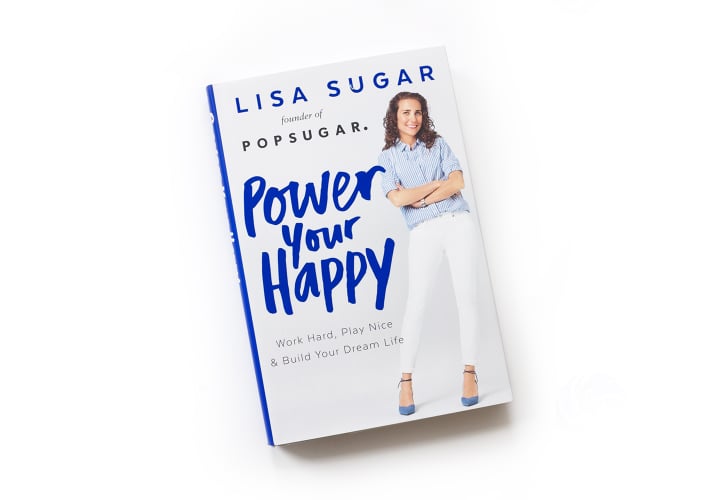 Special Extra
Must Have Home
Power Your Happy: Work Hard, Play Nice & Build Your Dream Life by Lisa Sugar
Enjoy this inspirational, upbeat memoir from POPSUGAR's founder, Lisa Sugar. Sprinkled with career and personal advice, encouraging stories, and tons of fun, this is one book you won't want to put down.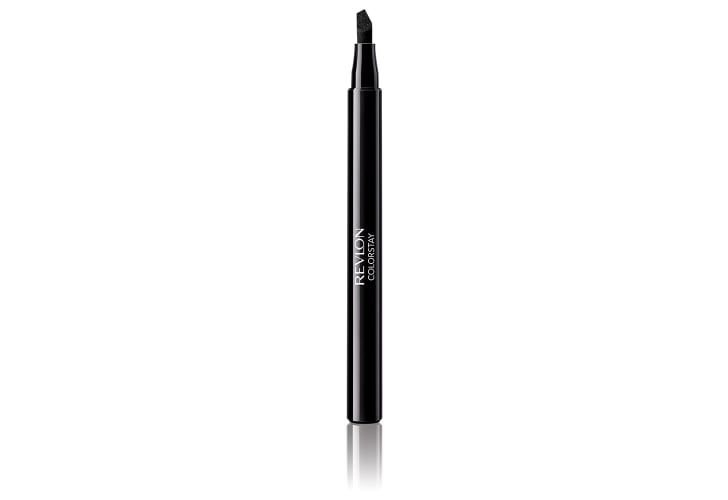 Special Extra
Must Have Beauty
Revlon® ColorStay ™ Liquid Eye Pen
The intense formula of this eyeliner glides on smoothly and lasts up to 16 hours, so you can rest easy knowing that your makeup will keep up with your busy lifestyle. Style may vary.
Not a POPSUGAR Must Have subscriber? Order your own monthly Must Have box now. Our POPSUGAR editors curate their favorites in fashion, beauty, home, fitness, food, and more just for POPSUGAR Must Have subscribers. Sign up and get a surprise delivery each month!
Don't forget to share your POPSUGAR Must Have moments with #musthavebox and follow POPSUGAR Must Have on Instagram.