POPSUGAR Must Have CFDA 2015 Reveal Marc Jacobs Clare Vivier
CFDA POPSUGAR Must Have Revealed!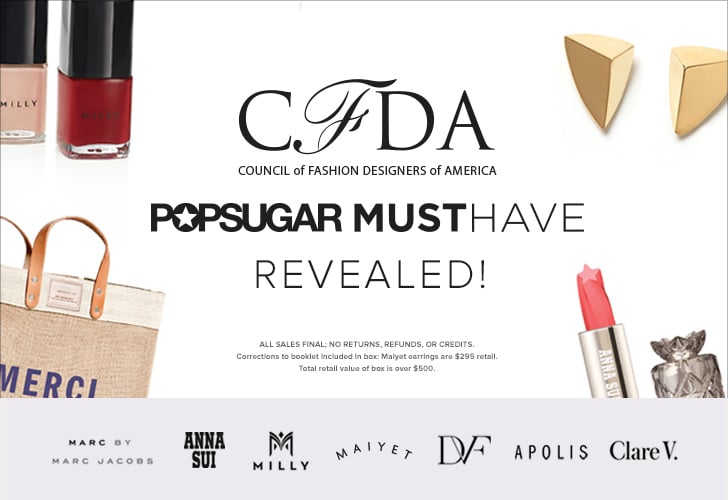 POPSUGAR is thrilled to bring back a limited number of CFDA POPSUGAR Must Have boxes curated in partnership with the Council of Fashion Designers of America. This box highlights our shared passion for philanthropy and fashion, and with 50 percent of the profits going to the CFDA Foundation, this purchase benefits not only your closet, but also supports young American fashion designers.
Didn't get the CFDA POPSUGAR Must Have Box? Sign up for our monthly POPSUGAR Must Have box and stay tuned for our next Special Edition box.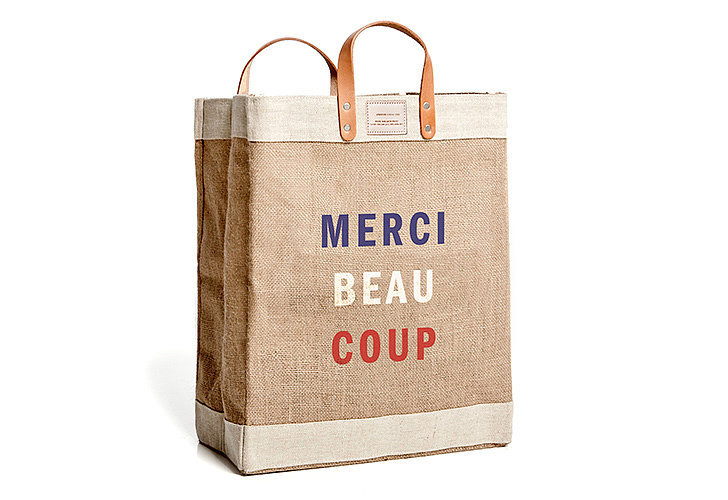 Apolis + Clare V. Market Bag
Suggested Retail: $68
CFDA members, Apolis, and Clare V. collaborated to create this très chic market bag designed to carry all your everyday essentials. Handcrafted in Bangladesh and finished in California, it features waterproof lining and vegetable-tanned leather straps, making it the perfect elevated errand bag.
Anna Sui Lipstick
Suggested Retail: $30
Turn the tube to discover this unique star-shaped lipstick that smells as sweet as a rose. Anna Sui's lipstick is full of bold pigment and has a creamy application that will deliver long-lasting color and a perfect shine for truly divine lips. *color may vary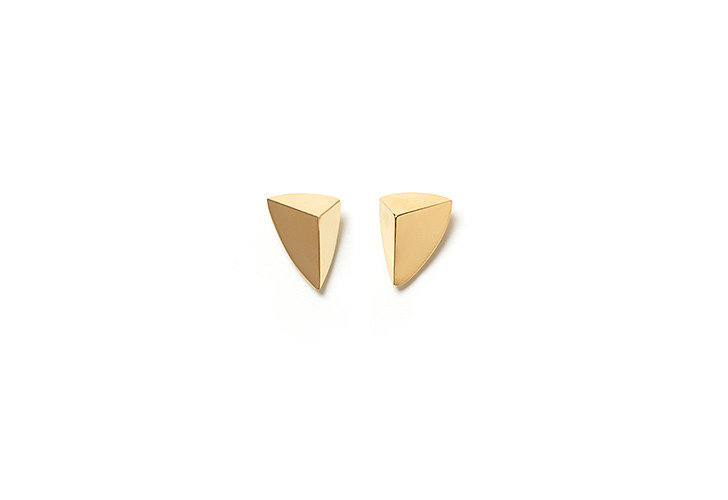 Maiyet Poison Dart Stud Earrings
Suggested Retail: $295
​Maiyet celebrates the rare and unexpected by merging heritage crafts with modern designs. Made by skilled artisans who value quality and beauty, these hand-poured, 18K-gold-plated brass earrings will be a timeless addition to any look.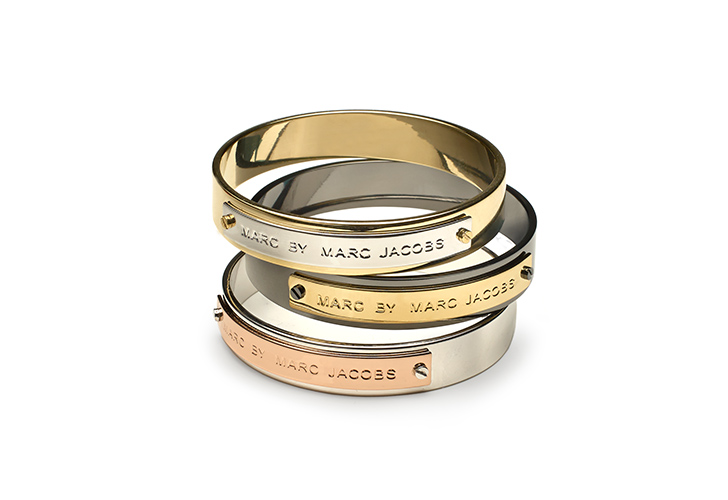 Marc by Marc Jacobs Logo Bangle
Suggested Retail: $80
We've grown up Marc Jacobs fans, so selecting this classic Marc by Marc Jacobs Logo Bangle was a no-brainer. Inscribed with the brand's signature logo in a geometric design, this metallic piece is sure to make a statement that will never go out of style. *one bangle per box, color may vary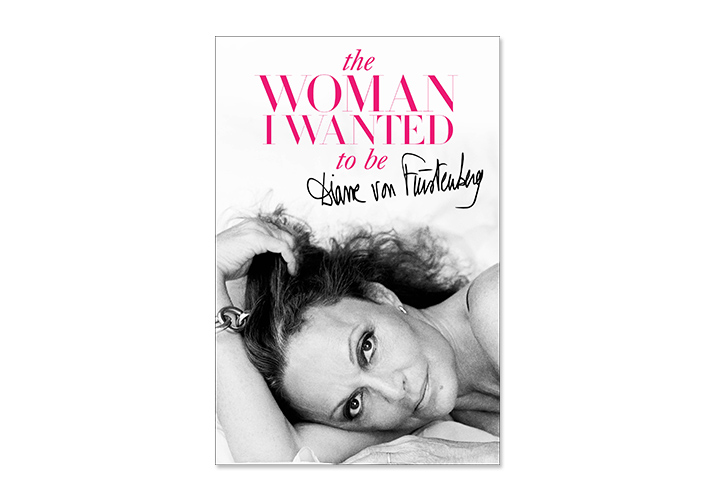 Diane von Furstenberg​ T​he Woman I Wanted to Be
Suggested Retail: $28
Fashion icon Diane von Furstenberg will inspire you to be anything you want to be in her compelling new memoir, The Woman I Wanted to Be. Her remarkable journey and wisdom teach us how to balance love, family, and a career.
MILLY Nail Polish Set
Suggested Retail: $36
Plan to skip your next trip to the nail salon, because MILLY's nail polish set offers salon-grade Spring colors in Coral, Bride to Be, and Sangria, with a formula that's ​chip resistant and long lasting. We love the mega pigment, high shine, and full coverage with an easy one-coat application.
Not a POPSUGAR Must Have subscriber? Order your own monthly Must Have box now. Our POPSUGAR editors curate their favorites in fashion, beauty, home, fitness, food, and more just for POPSUGAR Must Have subscribers, and you get a surprise delivery each month!

ALL SALES FINAL; NO RETURNS, REFUNDS, OR CREDITS. Corrections to booklet included in box: Maiyet earrings are $295 retail. Total retail value of box is over $500.