POPSUGAR Must Have Upgrade Feature
Best. Day. Ever. You Can Now Upgrade Your Subscription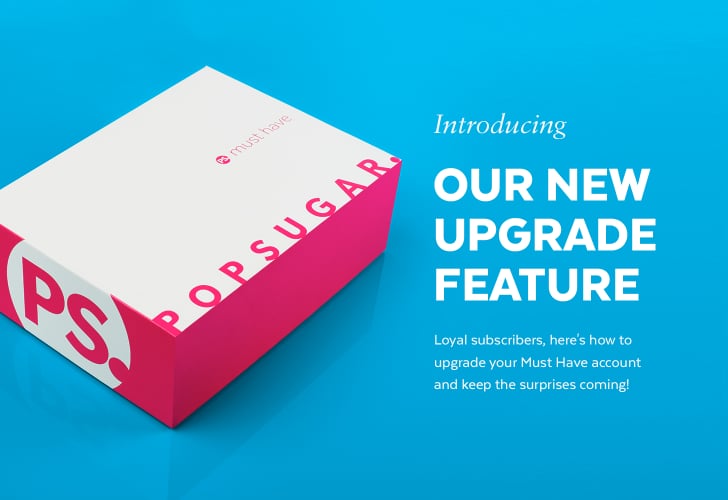 Can't get enough Must Have? We've made it easy to keep the surprises coming so active subscribers can take advantage of sales and deals with our new upgrade feature.
Here's How Upgrade Works:
Step 1: Log in to your account, then select the subscriptions tab.
Step 2: Click the UPGRADE button above your account information
Step 3: Select the 3-month OR 6-month upgrade option to add 3 or 6 months to your existing subscription for a discounted price.*
Step 4: Click the UPGRADE NOW button.
Step 5: View your confirmation with your Order Summary.
Step 6: Get happy! You not only just saved BIG, but you're also getting even more surprises delivered straight to your door.
*Please note: Additional months will be added at the end of your already-existing subscription.
Have questions regarding your account? Please email our support team at musthave@popsugar.com. See FAQ's for more details.