PS Must Have x Stella Artois Revealed
POPSUGAR Must Have x Stella Artois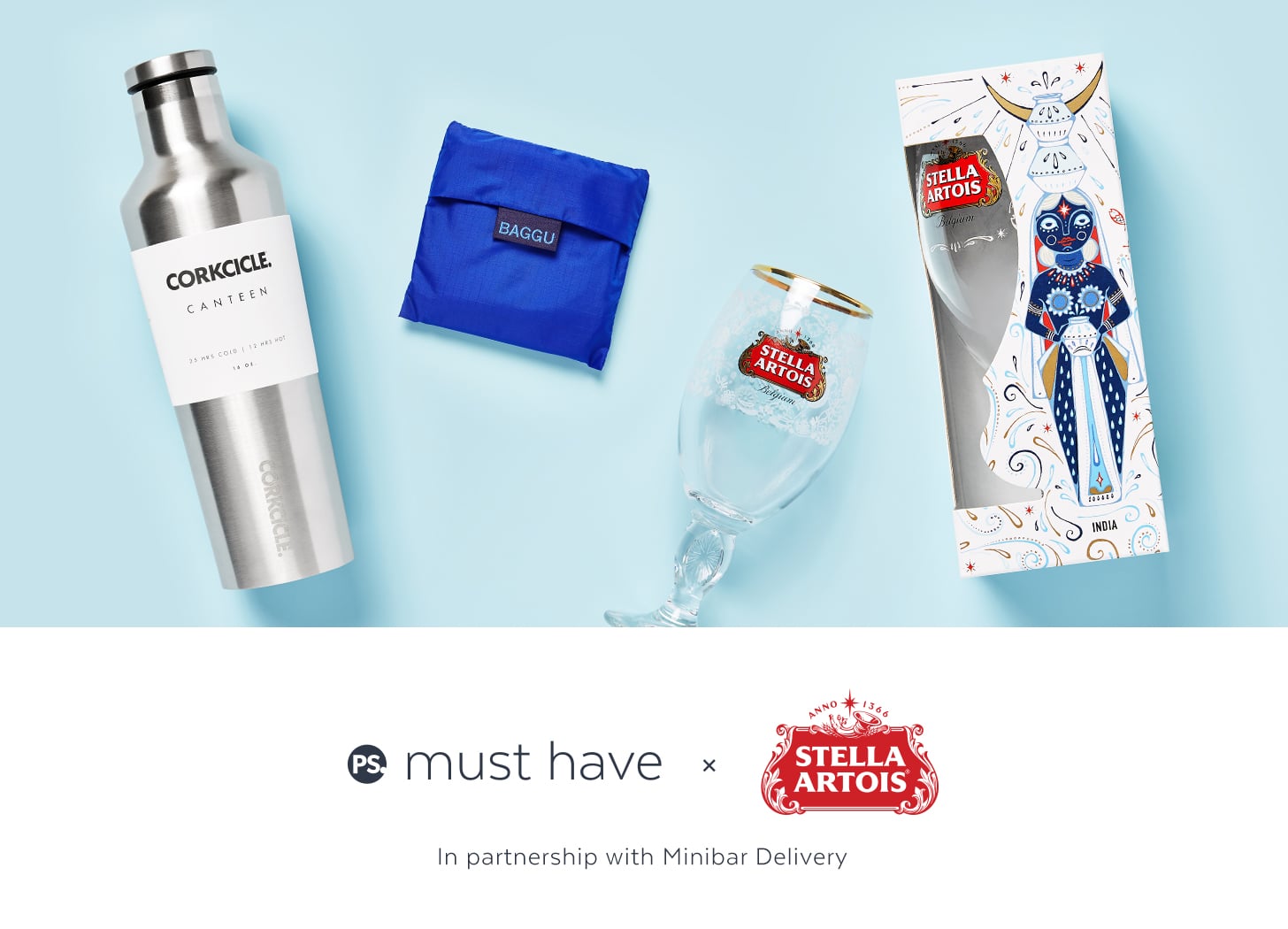 Celebrate World Water Day with this custom curated POPSUGAR Must Have x Stella Artois box, in partnership with Minibar Delivery. For a limited time only, order Stella Artois from Minibar Delivery to be delivered to an eligible address in NYC and get a FREE* custom-curated POPSUGAR Must Have x Stella Artois box with your purchase. Limited quantities available.
In countries without easy access to clean water, the responsibility of collecting water frequently falls on women and can take up to six hours a day. With the purchase of one limited edition Chalice, Stella Artois and Water.org will provide up to five years of clean water to someone in the developing world, helping to improve the lives of women and their families around the globe. Want to do more? Learn how you can help Stella Artois and Water.org end the global water crisis by visiting www.water.org/stellaartois. You can feel good knowing you're doing good.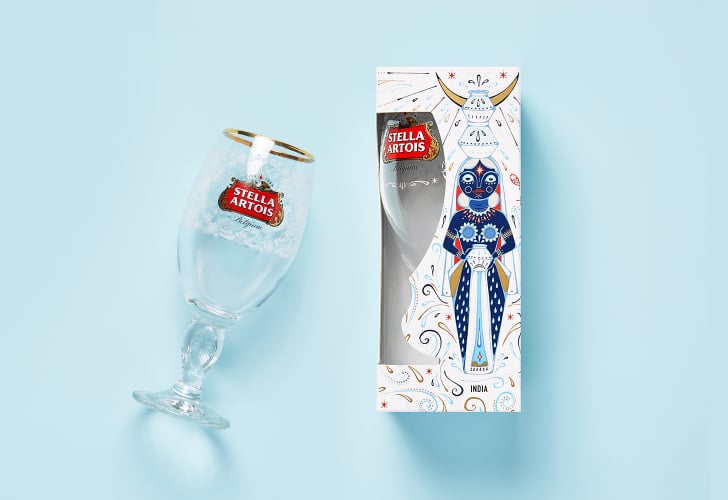 Stella Artois Set of Two Stella Artois Buy a Lady a Drink Limited Edition Chalices
Say "Cheers!" to helping people around the world with these special Stella Artois Chalices. Every year, Stella Artois partners with Water.org to highlight three artists from developing countries to design Limited Edition Chalices. In this box, you will receive a mix of two of Chalices from Mexico, India, or the Philippines. For every Chalice sold, Stella Artois and Water.org will provide five years' worth of clean water for someone in need.
Chalice designs may vary.
Always Enjoy Responsibly. © 2018 Anheuser- Busch InBev S.A., Stella Artois® Beer, Imported by Import Brands Alliance, St. Louis, MO. $3.13 helps provide clean water to 1 person in the developing world for 5 years. Stella Artois will donate to Water.org $3.13 for every limited-edition Stella Artois chalice sold in the U.S. between 1/1/18 and 12/31/18, up to 300,000 chalices.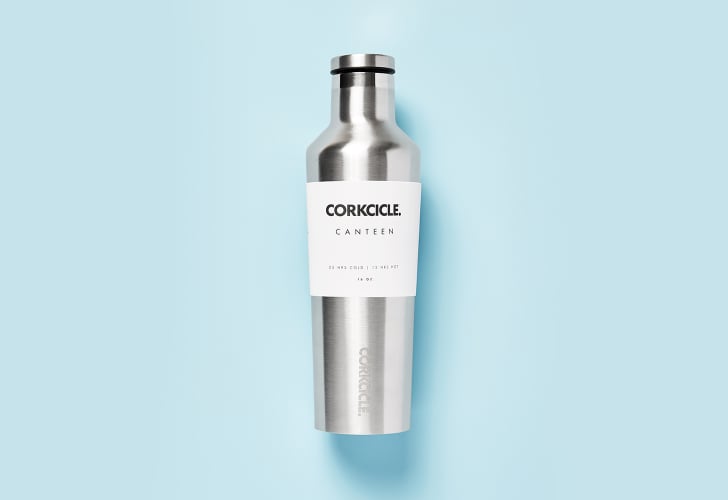 Corkcicle Metallic Canteen
Ditch your plastic water bottles and coffee cups for a more eco-friendly reusable container. The Corkcicle Metallic Canteen is triple insulated and keeps drinks hot for up to 12 hours. It also has a wide-mouth that allows ice cubes to easily fit inside and can keep drinks cold for 25 hours.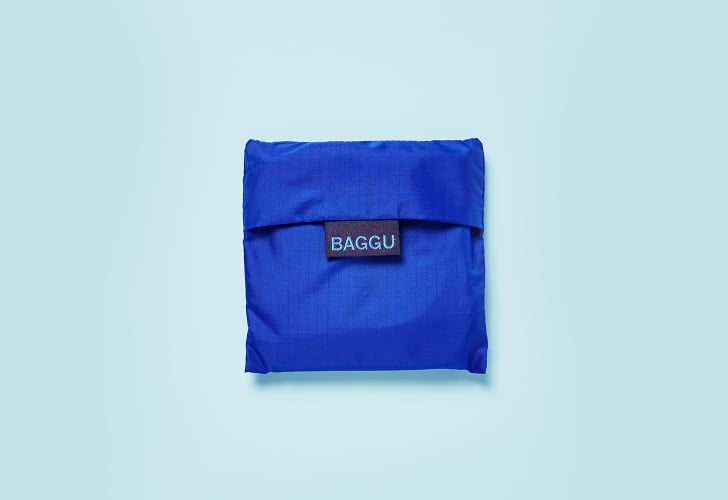 Baggu Reusable Bag
Whether you're headed to the grocery store, mall, or just running errands, make sure you take Baggu with you. Instead of wasting plastic or paper bags that will just end up in your cabinet under the sink, you can use your handy and reusable Baggu to carry your essentials.
*No purchase necessary. To claim a POPSUGAR Must Have x Stella Artois Box (each a "Box"), send an email with your full name to musthave@popsugar.com or purchase an order of Stella Artois on MinibarDelivery.com to be shipped to select addresses in New York City, NY. Boxes are given out on a first come, first served basis. All participants must be over 21 years of age. Promotion opens at 9:00am EST on 3/22 and continues until 11:59pm EST on 3/22. Participation constitutes participant's full unconditional agreement and acceptance of the Free Gift Terms and Conditions, Terms of Service, and Privacy Policy. Sponsor: POPSUGAR Inc. (owner and operator of popsugar.com ), having an address of 111 Sutter Street, 16th Floor, San Francisco, CA 94104 .