September Must Have Box Revealed
September '12 Must Have Box — Revealed!
It's officially Fall, so I'm checking out the indie darling of film festivals and curling up with a good book. My favorite item in the September box is the perfect scarf. Wrap yourself up in it to look cute and stay warm as temperatures drop, though we're not quite ready to say goodbye to that Summer skin glow. Back to school for my girls means having to be organized with endless to-do lists and getting dinner on the table, while still sneaking in a sweet treat for myself. We have you covered on all fronts, so we hope you love our September Must Have box!
To see everything in the box just read more.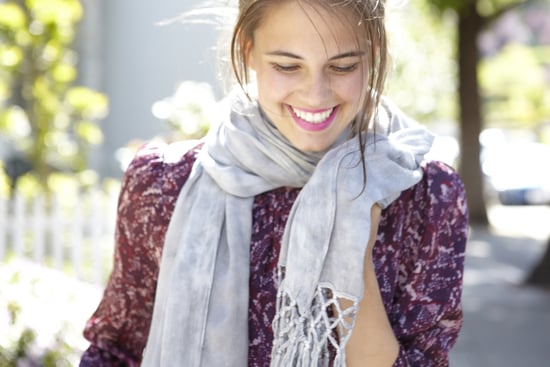 Must Have Fashion
Simply put, we're obsessed with this scarf. From the moment we first touched the luxuriously soft Brokedown scarf, we knew we wanted to send it to you, but we needed to wait for the perfect month: September. It's getting cooler outside and Fall fashion is on our minds — this will definitely become your must-have accessory. This color will go with anything in your wardrobe, be it a t-shirt and jeans or a preppy dress for heading to work. Stars such as Vanessa Hudgens and Jessica Alba have been spotted wearing their Brokedown scarves all around Hollywood. Wrap yourself up in it — we love it and we know you will, too.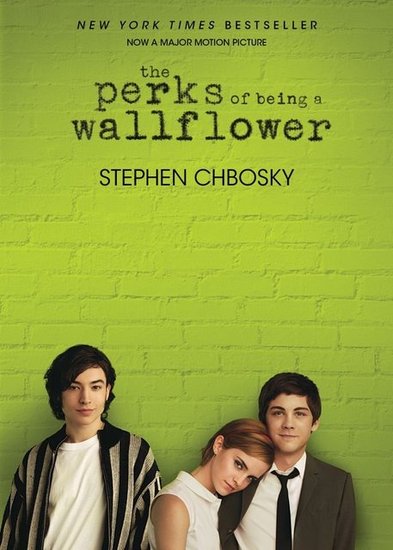 Must Have Entertainment
The Perks of Being a Wallflower Movie Tickets and Book
One of BuzzSugar's most anticipated movies of the season is The Perks of Being a Wallflower, so we are especially excited to be able to give you two tickets to see it in the theaters and the book it's based on! "The Perks of Being a Wallflower is one of my favorite books and beloved to so many people who can relate to the coming-of-age tale," says BuzzSugar's Shannon Vestal. "Now it's become a movie, but fans of the book need not fear — author Stephen Chbosky wrote the screenplay and directed the adaptation, so it's a loyally translated work that's both charming and bittersweet. It's also a showcase for moving performances from stars Emma Watson and Logan Lerman." We're thrilled to share both the book and movie with you. Plus, check out BuzzSugar's review!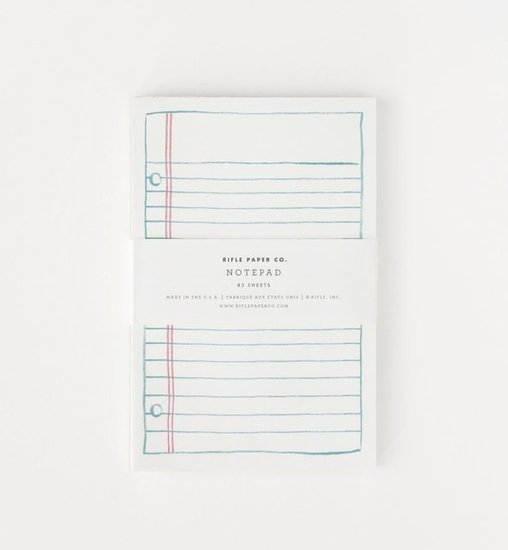 Must Have Home
Rifle Paper Co.'s Lined Notepad
September means back to school and back to the world of to-do lists, jotting down important reminders, and just trying to keep everything organized. The tongue-in-cheek design of this notepad makes us smile while also helping us to keep our lives together. Some of us may be beyond the days of three-ring binders and spiral notebooks, but a little bit of nostalgia always puts a smile on our face — and this notepad does just that.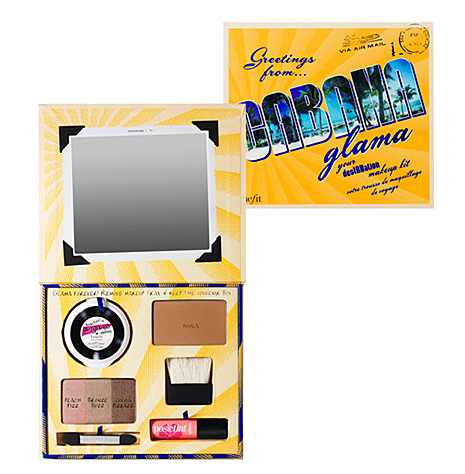 Must Have Beauty
Hang on to that last bit of Summer tan with Benefit's Cabana Glama combination set. This collection features bronzing powder with a brush, foundation, lip and cheek stains, and a matching eyeshadow palette with an applicator. The size is ideal to pop into any makeup bag and bring on the go to achieve that sun-kissed glow at any moment. We're longtime fans of Benefit, which was founded in SF just like PopSugar was, and is known for a wide range of great products that don't just hide behind that famously cheeky packaging.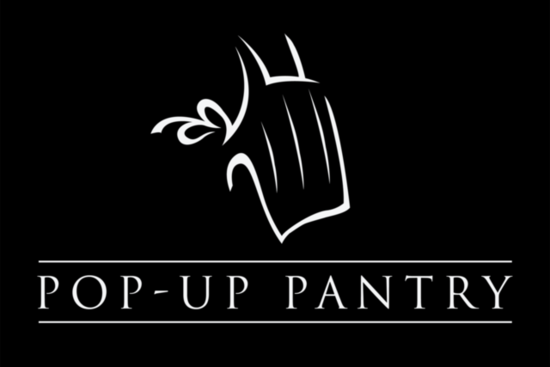 Must Have Food
"After a long day of work running around between meetings, cooking can seem like the last thing I want to do, and resorting to takeout night after night makes me feel guilty," says our VP of Content Molly Goodson. "When my old friend David launched his new company, Pop-Up Pantry, I knew he was onto something." For the price of takeout, a delicious three-course meal will be delivered to your home anywhere in the country. They're working with top chefs to prepare the restaurant-quality dinners that are catered to your tastes. Gourmet dinner, without the fuss — sounds like a winning combination.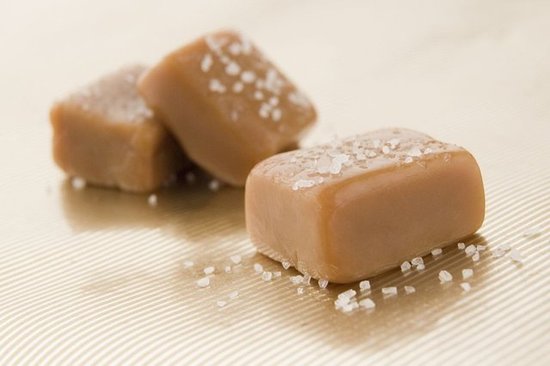 Must Have Food
Becky's Blissful Bakery Caramels
Bite into a little bit of happiness with these melt-in-your-mouth caramels. When these Becky's Blissful Bakery caramels were first sent to our office, the YumSugar team had to hide them from the rest of the editors, so we wouldn't snag them all before they had a chance. They're the perfect treat. They're gluten-free, handcrafted, and contain no artificial ingredients. Enjoy your moment of bliss today!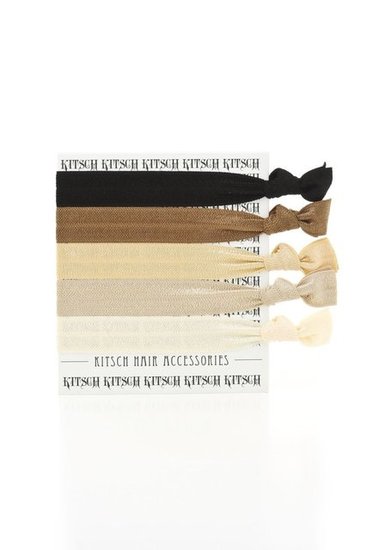 Special Extras
Who ever thought that your hair tie would become a regular part of your arm's bracelet party? Gone are the days of boring old elastics, thanks to these Kitsch hair ties. Beyond just looking cute, they won't pull your hair or leave dents or creases in your 'do. You can find these hair ties on wrists and in ponytails all over the Sugar offices!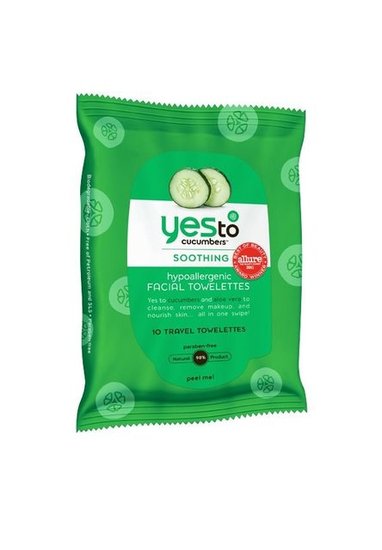 Yes to Cucumbers Hypoallergenic Towelettes
These towelettes are made from organic cucumber and aloe vera, so they are totally refreshing and easy on your skin. They remove makeup and won't clog pores. Plus, they're amazing for travel — no liquids to worry about — or to freshen up after a workout!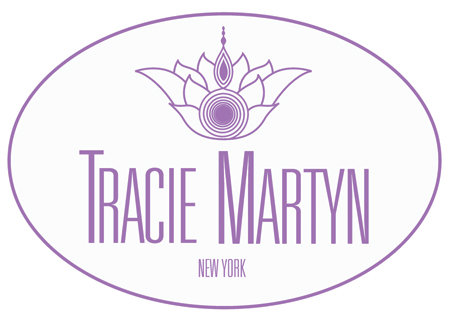 $25 Gift Certificate to Tracie Martyn Skin Care Line
Tracie Martyn has been getting the A-list ready for the biggest red-carpet events in the world and looking gorgeous day to day for years. The facialist to the stars with the celebrity following can work magic. Lisa Sugar says, "Tracie's purifying cleanser and firming serum are a winning combination."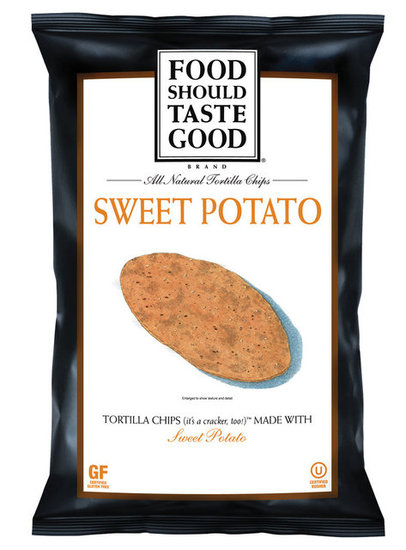 Food Should Taste Good Sweet Potato Chips
Food should taste good, and it does thanks to this brand's line of chips and crackers. We love snacking on the sweet potato variety, which now also comes in a variety of flavors. Dip these in your favorite hummus or salsa, or just enjoy them on their own. They're always made from real, simple ingredients too.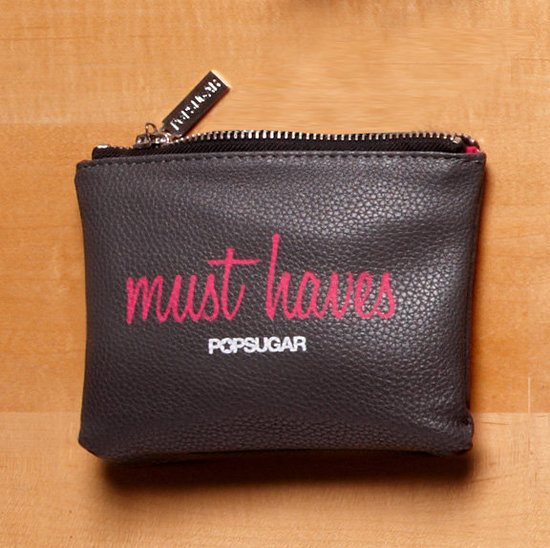 Our Must Have Pouch
As an extra treat, we made this cute coin purse to hold all the important items you need — money, makeup, credit cards, keys, even your phone. Slip this pouch inside your bag and never lose track of your most valuable must haves. It's so easy to transfer from your work to play bags. Plus, the leather won't stretch or get damaged by water. Grab it and go!