Special Edition Must Have Resort — Revealed!
Imagine if it were as simple as opening a box and feeling like you were on a magical getaway. Good news: once you see what's inside, that's exactly what'll happen. From a beautiful beach towel to a killer clutch, it won't take long before you look and feel like you're on vacation. Whether you're actually jet-setting this season or staying local, we hope you enjoy!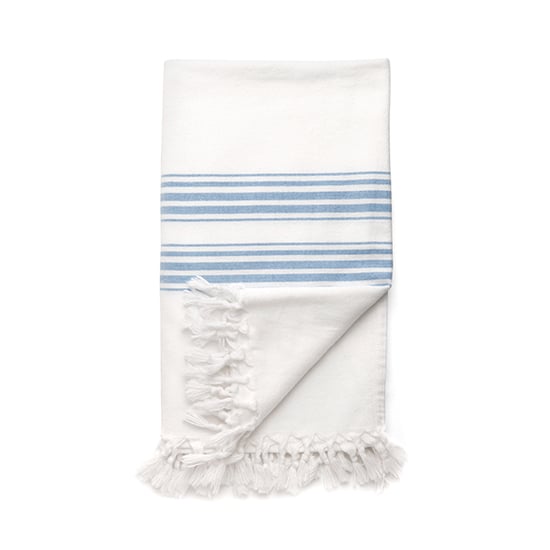 Must Have Home
Made in Turkey from fine-grade cotton and bamboo, this Cuyana towel is superlight and ultra-absorbent. Thanks to its generous size, you can use it to dry off at the beach or even as a blanket when you're traveling. Oh, and did we mention how pretty it is?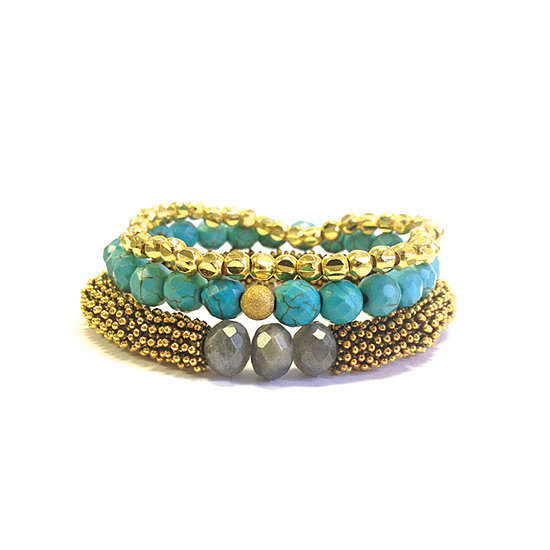 Must Have Fashion
Sisco Berluti Exclusive POPSUGAR Stack
Get ready for compliments galore. You'll be one of the only ones to wear these baubles made exclusively for POPSUGAR by Sisco Berluti, a jewelry line loved by celebrities like Halle Berry and Jessica Alba. The three bracelets, which are designed from turquoise, brass, and labradorite stones, are timeless but fun, just like any good accessory should be.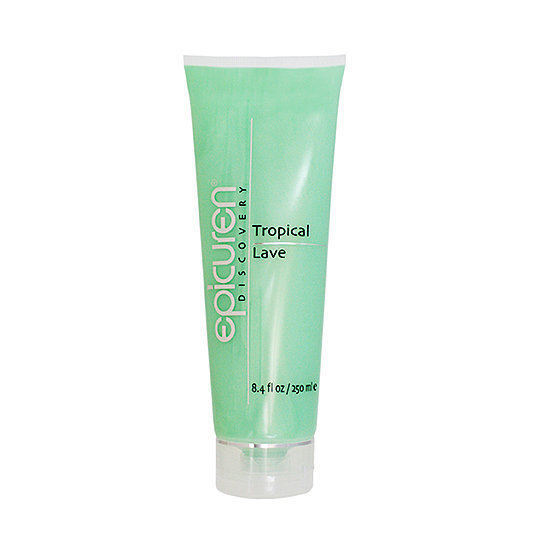 Must Have Beauty
Epicuren Discovery Tropical Lave
A quick smell of this Epicuren body cleanser and you'll feel like you stepped into an exotic dream. The soothing, silky gel — made from coconut oil, papaya extract, and other natural ingredients — can also be used as shampoo. Consider it a tropical twofer.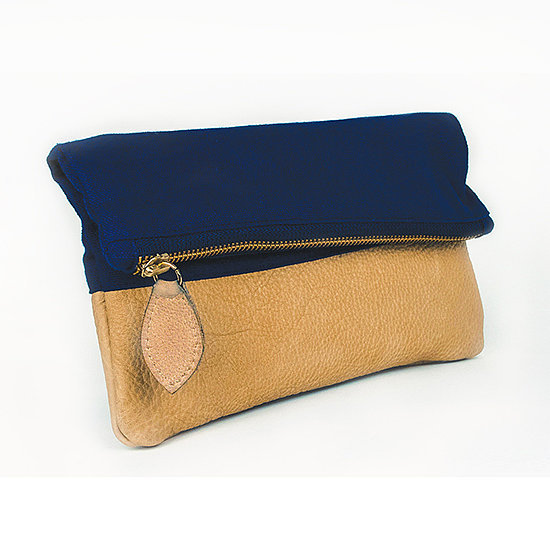 Must Have Fashion
R.B. of McD #2 Clutch Exclusive For POPSUGAR
It's important to celebrate the little things in life — like the latest R.B. of McD bag designed just for you. This POPSUGAR exclusive is handmade from canvas and leather and comes in two different styles: tan and navy or all navy. Wear it as a fold-over clutch or wallet, and give off the ultimate cool-girl vibe.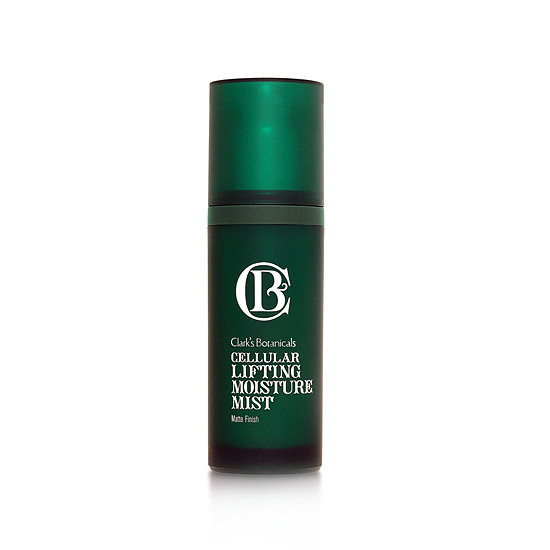 Must Have Beauty
Clark's Botanicals Cellular Lifting Moisture Mist
One spritz is all it takes. This refreshing facial mist from Clark's Botanicals is designed to improve skin in more ways than one. The antiaging formula delivers maximum hydration, minimizes wrinkles, helps heal sensitive areas, and firms the skin. Even better: the convenient travel size means you can take it anywhere.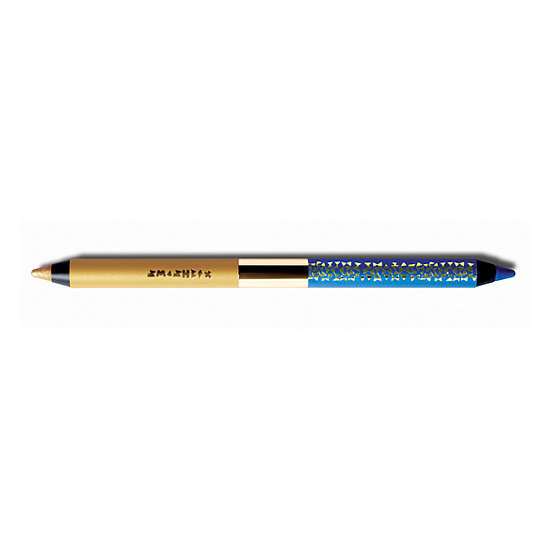 Must Have Beauty
Smashbox Cosmetics Santigolden Age Double-Ended Limitless Eye Liner
Bold is in; boring is out. That's why musical artist Santigold partnered with Smashbox to create this limited-edition, double-ended liner with blue and gold colors. Mix and match the hues for a look that will instantly stand out from the crowd. Pow! Visit musthave.popsugar.com/blog for a quick tutorial.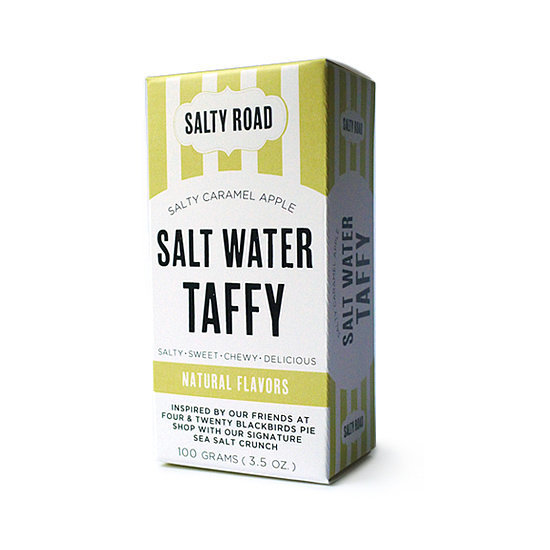 Must Have Food
The Salty Road Salt Water Taffy
A taste of nostalgia, coming right up. We love that Salty Road's Salt Water Taffy reminds us of childhood days at the beach but comes with a twist. The all-natural flavor is made from unique apple cider jelly and a secret blend of fresh spices. Your mouth won't know what hit it.