Summer 2018 Quarterly Must Have Box Revealed
Summer Quarterly Must Have Box Revealed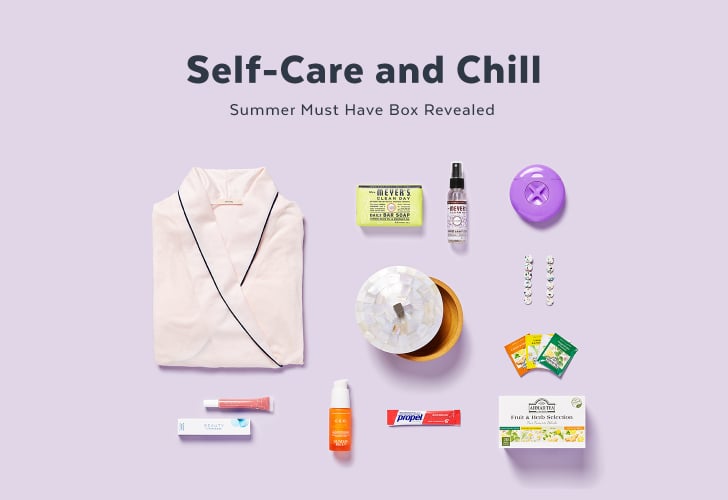 Get ready to relax with our first quarterly POPSUGAR Must Have box! We are so thrilled to bring you a thoughtfully curated and luxurious experience by continuing to partner with the best brands and products to make you feel special. Our Summer box will help you unwind and chill out by creating your favorite spa experience at home and helping you focus on self-care. We hope you love this box as much as we do!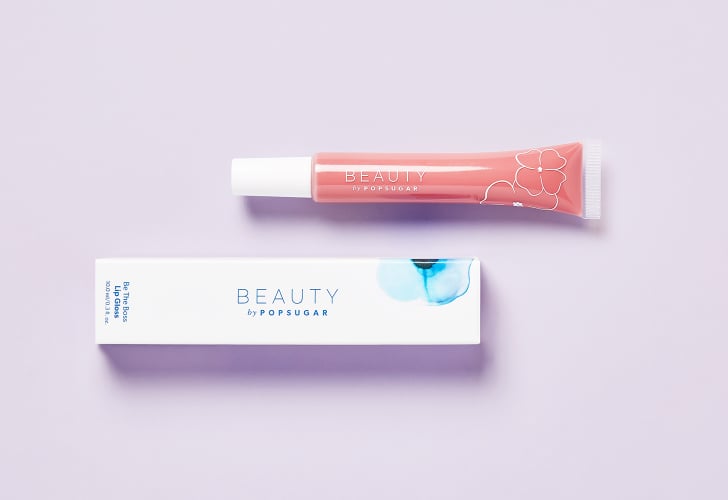 Must Have Beauty
Beauty by POPSUGAR Be the Boss Lip Gloss: Time After Time
We asked our readers what they wanted from a beauty line, and we created products based on that! One of our signature products is a tinted, nonsticky, high-power gloss with tons of shine. This buildable colored gloss won't ever feel tacky. It nourishes your pout with shea butter, soybean oil, and vitamins E and C. It's also made without all the harmful ingredients you hate, like parabens, mineral oil, and more.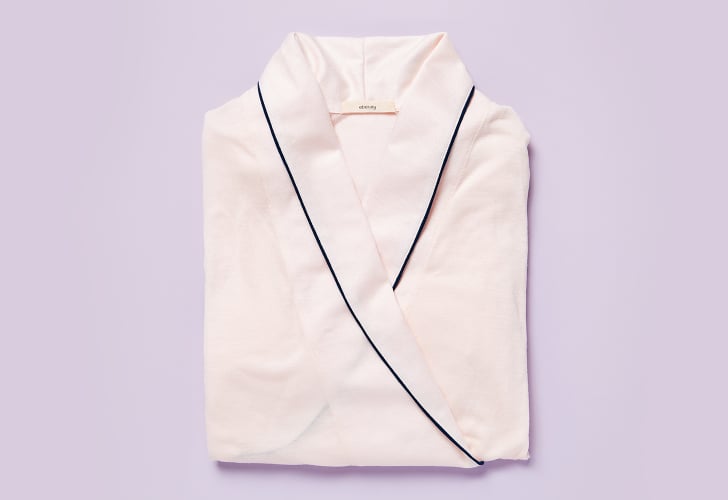 Must Have Fashion
Eberjey Wrap Robe
Eberjey was founded by Ali Mejia and Mariela Rovito with the intention of creating a lingerie brand with silky soft fabrics and feminine design. Their brand creates stylish loungewear without sacrificing comfort.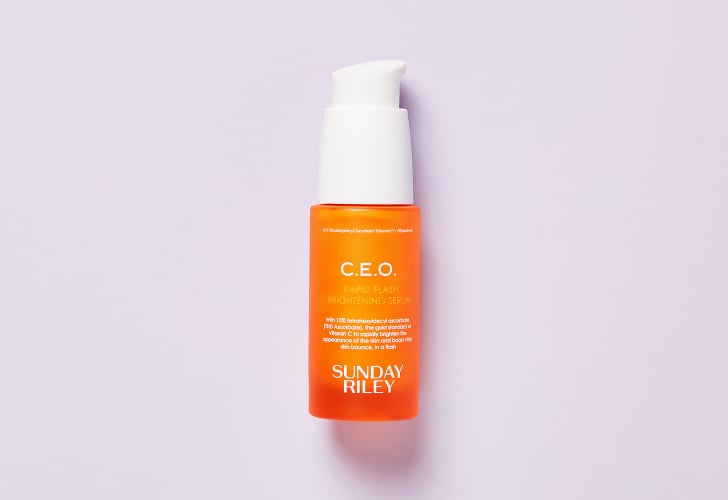 Must Have Beauty
Sunday Riley C.E.O. Rapid Flash Brightening Serum
Unveil a brighter complexion thanks to this vitamin C-packed serum. The superior formula contains ingredients like antioxidants and phytosterols to reveal brighter, clearer, and less irritated skin.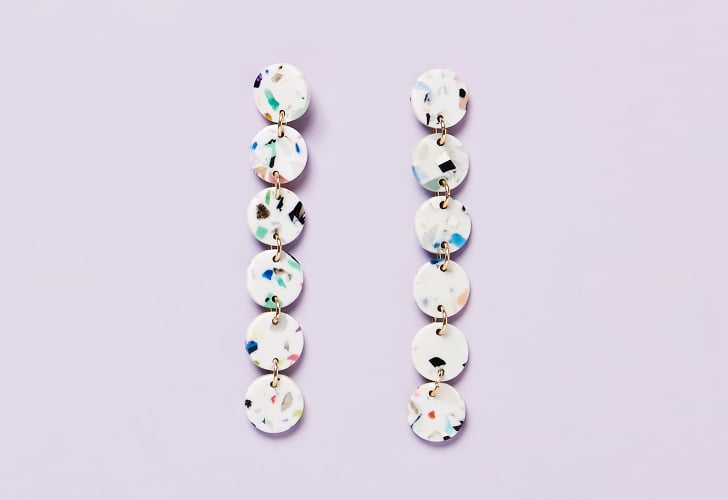 Must Have Fashion
Lele Sadoughi Circle Garland Earring
Punch up your everyday uniform or embellish your most stylish outfit with these colorful statement earrings. Inspired by confetti and streamers, these on-trend earrings will instantly brighten your look. The natural stone material of the earrings guarantees that no two are alike, making each one uniquely your own.
Must Have Food
Ahmad Tea of London Fruit and Herb Selection
Kick back and relax with this collection of fruit and herbal tea. The selection of tea bags comes in four varieties and is caffeine-free and completely natural so you can rest easy. Pick from Peppermint and Lemon, Chamomile and Lemongrass, Detox, and Lemon and Ginger, to suit your mood.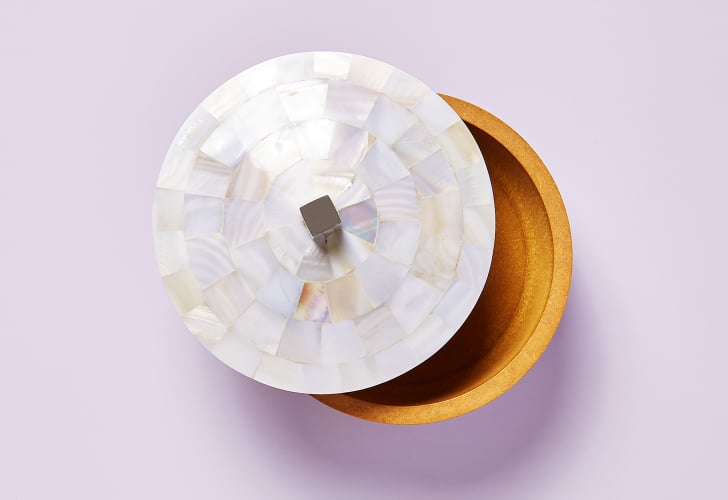 Must Have Home
Mela Artisans Concha Round Box
We partnered with Mela Artisans to produce this unique mother-of-pearl vanity box. Created by a group of artisans in Sambhal, India, Mela Artisans aims to help preserve the age-old craftsmanship and artisanal integrity of their handmade products. A portion of its earned revenue helps preserve traditions by building relationships and uplifting their community.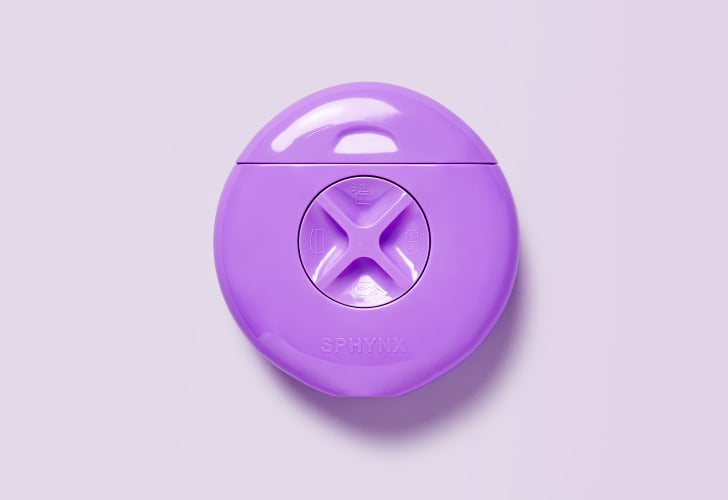 Must Have Beauty
Sphynx 3-in-1 Portable Razor — Berry Haute
Never miss a spot again! The Sphynx razor includes a water spray bottle, shea butter shave bar, and two razor blades, making it the perfect multiuse product to take on the go. Throw it in your gym bag for a quick post-workout shave, or use it to pack light while you travel.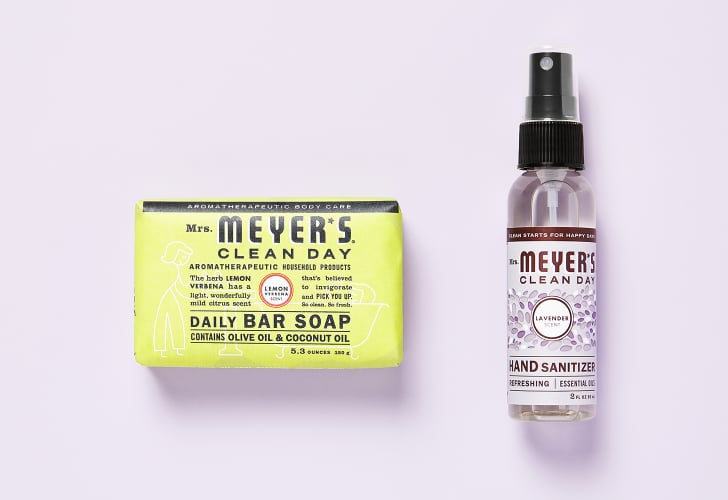 Must Have Home
Mrs. Meyer's Lemon Verbena Bar Soap & Lavender Hand Sanitizer
This vegetable-based soap produces a creamy lather with hydrating olive oil. You'll enjoy it so much that you'll want to use this product from head to toe. And when you are on the go, keep your hands squeaky clean with a fresh-scented hand sanitizer. Spritz a few sprays on each hand to remove 99.9% of bacteria on skin.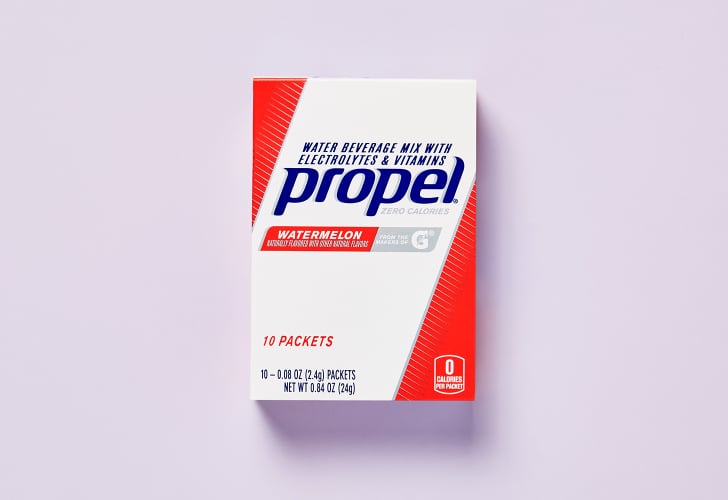 Must Have Food
Propel Watermelon Powder
These convenient packets of sugar-free, zero-calorie Propel don't just taste great – they're also perfect for keeping you hydrated. When we sweat, it's important to rehydrate properly. This delicious watermelon flavor will help replenish the fluids and essential electrolytes lost during your workout.