POPSUGAR Must Have Referral Program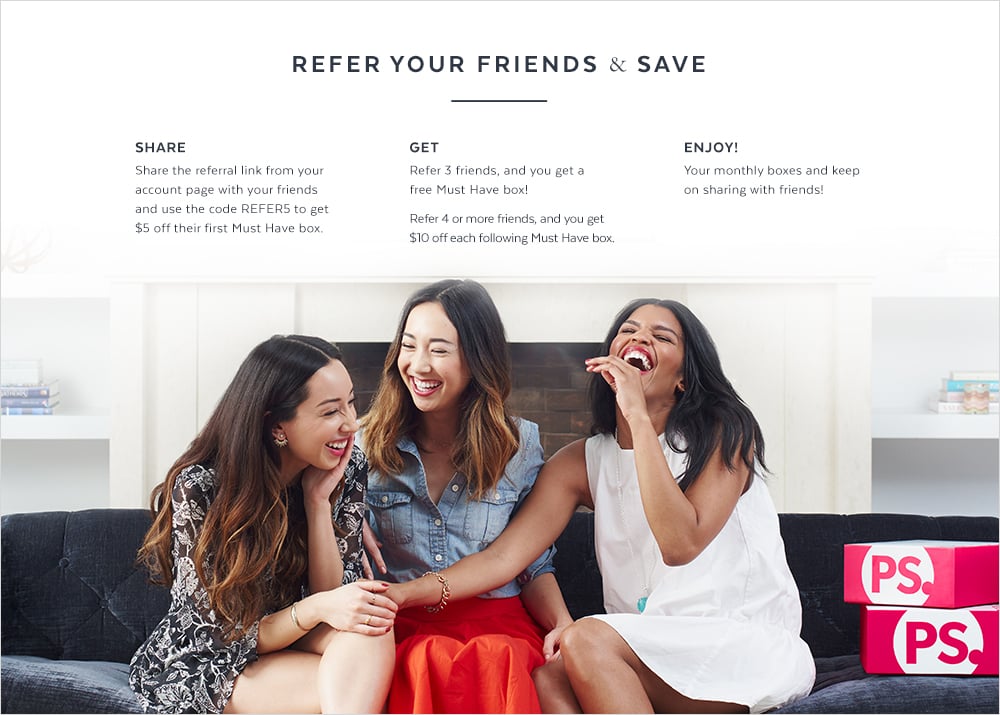 POPSUGAR Must Have is fun for you, but it's even more fun when you share with your friends! Did you know that you can save when your friends sign up for Must Have using your unique referral link?
Here's how it works:
Share your referral link from your account page with your friends.
Refer 3 friends, and you will receive your next POPSUGAR Must Have monthly box free.
For each additional friend who signs up for a POPSUGAR Must Have monthly box, you will receive a $10 reward that will automatically be applied to future POPSUGAR Must Have monthly boxes.
To get started, log in to your Must Have account, and under your Account Page, click on Referrals to see your personal referral link displayed. Then share that link with your friends and family.
If you have any questions, please contact musthave@popsugar.com.
The POPSUGAR Must Have Referral Program is subject to our Must Have Terms. Please note that you need to have an active account in order to receive any referral credits.